ATLANTA, GEORGIA—Three soccer teams who trace their roots here have won the championship in their respective categories in the 2022 Beer City Cup at the John B Lewis Soccer Complex  Asheville, North Carolina, last September 2-4.
Lusitano FC, a Portuguese-influenced team, founded in the 80s, took the championship place in the over 50 national adult soccer tournament division. The team is based initially in Philadelphia before moving to Atlanta. Lusitano, also known as the Pure Blood Lusitano or PSL (Puro Sangue Lusitano), is a Portuguese horse breed closely related to the Spanish Andalusian horse.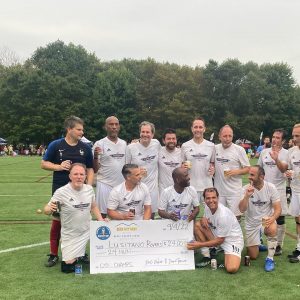 The team is happy with their championship since it is their fifth time joining the nation's biggest adult soccer event.
They won second place last year in the same category. Aside fr Lusitano FC, Speedy Turtles won the top championship in the COED category, and Roswell Rovers topped the field in the over 40 categories.
Some top soccer teams across the United States, about 114, joined the 2022 Beer City Cup. Many teams entered this year's event co-sponsored by Ashville City Soccer Club since it offers beer, soccer, and cash to participants and spectators.