After winning the UPSL Georgia Regional Cup in 2023, the Atlanta Rovers FC jumped to 3rd place in the Statlink Top 25. The United Premier Soccer League is the largest and most competitive pro-development league in North America. The league has over 400 clubs competing nationwide in the 4th tier of the US Soccer pyramid.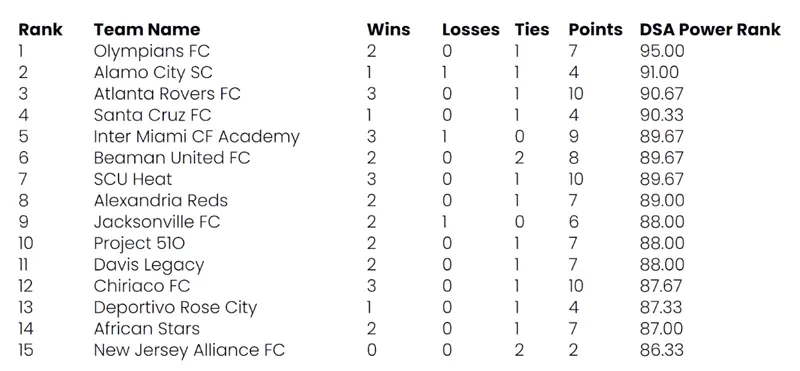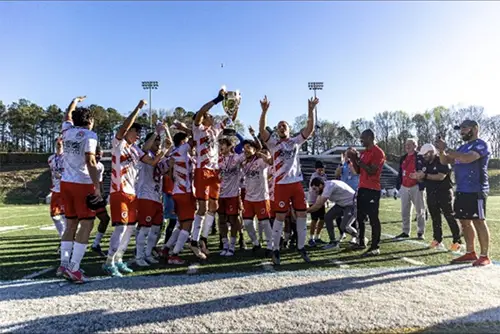 An undefeated 2023 includes  a 1-1 draw with the Guatemalan National Team U23s, and a victory over the Atlanta United Academy 2-1 at the AU grounds at Franklin Gateway in Marietta this past Saturday, April 8, 2023.
"We are very proud of our players and coaching staff that have worked hard and developed a great team spirit. Our goal continues to be reaching the highest level of soccer possible and one day reaching full professional status." Director of Football Ayoub "AB" Aloui
Lead by Coach Nicolas Gonzalez Pirez and the staff of Sebastian Gill, Kianoush Naghepour and Stephen Smith 
Atlanta Rovers FC, the largest veterans soccer club in Georgia, has its flagship team in the UPSL . The club is known for having a long tradition of teams winning many local, regional leagues and tournaments including 2 National Championships. The club has teams in open and over 30, 40, 50s and 60s with its Flagship team competing in the UPSL along with the Atlanta Rovers Reserves.
Veteran's Cup teams in several age groups, local tournament teams competing in metropolitan Atlanta, and regional tournament teams competing recently in Orlando, Charleston, Wilmington, etc. Rovers team members are on the local Over-65 (O65) team that is three-time defending national champions in the Veteran's Cup competition.
Come watch the Atlanta Rovers at their next game at 3 pm on Sunday, April 23, 2023, at Tara Stadium in Jonesboro as they take on Dalton United FC.