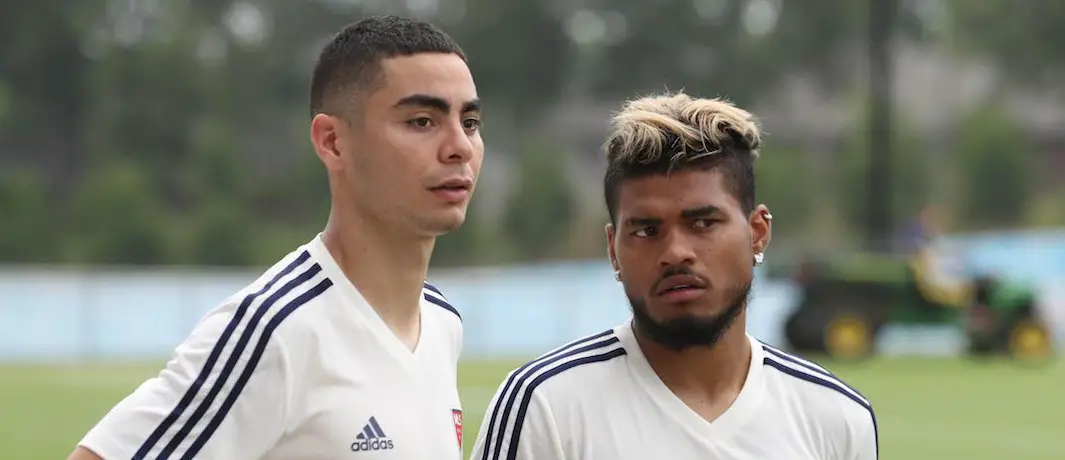 And then there were four. It's time to get hyped for the Conference Championships, with the first legs kicking off Sunday, Nov. 25. This week, we continue to five deep into New York Red Bulls vs. Atlanta Unitedand Sporting Kansas City vs. Portland Timbers to see where each side can find an edge. With the help of columnists Matt Doyle and Bobby Warshaw, we're parsing all facets of both clashes, one day at a time. Last week, we discussed the goalkeepers, defenders then midfielders. Today, we continue with the forwards.
---
Between the New York Red Bulls and Atlanta United, star power will be in no short supply in attack.
One side features the league's single-season goal king and the other deploys one of the league's most consistent goal threats; Each has goalscoring wingers with an electric Paraguayan playmaker draped in the club's No. 10 kit.
The Red Bulls are often discussed for their defensive prowess and high-pressing, but with Bradley Wright-Phillips, they have long been in good hands up top. He scored 20 this season, becoming the first player to ever score 20-plus goals in three separate seasons in league history. And to take it a step further, Wright-Phillips' game has evolved again. He contributed more assists (8) this season than he has in any previous MLS campaign. That's a big reason why Danny Royer was able to add 11 league goals before bagging a series-winning Conference Semifinal brace.
But, Atlanta features two finalists for the 2018 Landon Donovan MLS MVP: Miguel Almiron, who has been regarded as one of the league's top players while being courted by some of the Premier League's biggest clubs, and Josef Martinez, who broke the league's single-season goal record with almost two handfuls of games left. Martinez has scored 50 goals in 54 MLS appearances, while Almiron has 21 goals and 28 assists in 59 games over these two fantastic seasons.
Who ya got for forwards: RBNY or ATL? Doyle, Warshaw: take it away.