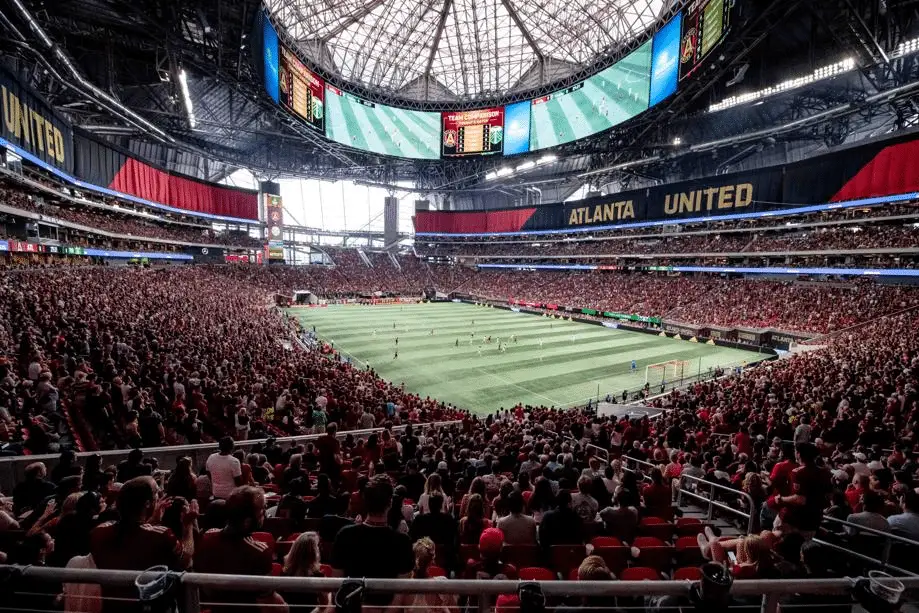 Italian journalist Francesco Cosatti has seen stadiums from Russia to Brazil to Japan. He said Mercedes-Benz Stadium, which bills itself as the best, is one of the best.
"It's incredible, amazing," said Cosatti, who works for Sky Sports Italia.
Cosatti is in town covering Juventus, which will play the MLS All-Stars on Wednesday at Mercedes-Benz Stadium.
Cosatti said when the crew arrived, they looked around and one word expressed their amazement at the $1.5 billion stadium.
"Whoa."
Juventus' players had the same reaction. Goalkeeper Wojciech Szczesny said he liked the halo board. Forward Federico Bernardeschi agreed that the stadium is among the world's best.
"It is really a very beautiful stadium," he said. "I hope there are a lot of people who will come to see us play."\