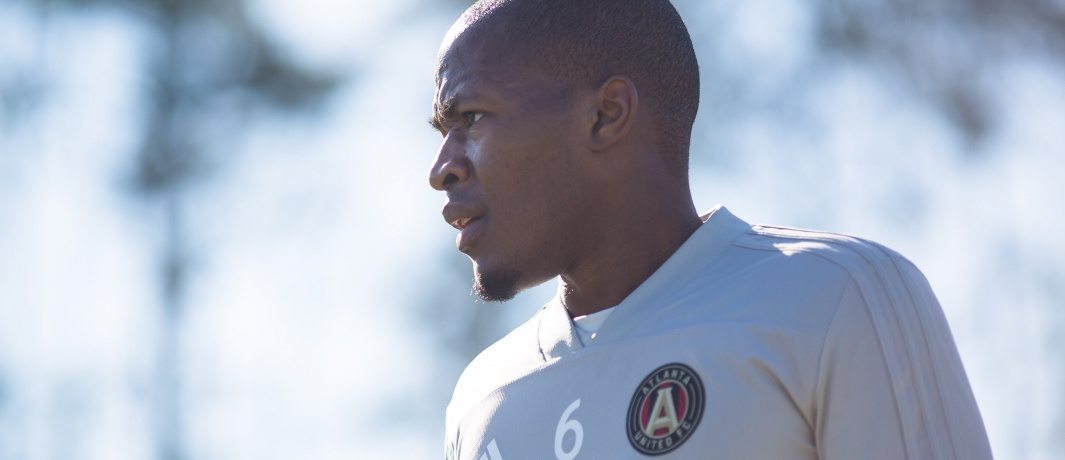 Moving across the country and switching teams for the first time in your career can be daunting, even for the most experienced players. So new Atlanta United signing Darlington Nagbe was excited to get back to what he does best.
"The vibe is fun," Nagbe told local media Wednesday. "We're happy to get out here and touch the ball, we haven't touched a ball in a while. So it's going well."
Nagbe says he's only been in town for a few days, but is getting to know his new home and is thankful for the support of his new club and teammates helping his transition.
"Everyone is always having fun here. There are a lot of different cultures here, a good group of guys here."
Now that he knows his teammates, it's about getting to know them on the field.
"There's a lot of speed here, but the biggest thing I've seen is it's not that they have speed only. They're technical on the ball and have good feet as well. The longer you play with guys, you get to know where they like to play on the field and where they like to get the ball. You learn their movements, what they like to do with the ball when they get it, and at the same time how I have to move off of them. But that's what preseason is for."
Darlington singled out Tata Martino for praise, saying it's easy to feel comfortable when you get a clear direction from your head coach. And fans don't need to worry about a language barrier.
"One good thing about soccer is that it's a worldwide sport, the ball does the talking for you," he said. "[Tata's] a good guy, he gets right to it. When we get the ball out there he's very specific about how he wants the drills to be run and how he wants the guys to move. Any player would be happy to be here, work with Tata and the players on this team."
Some Atlanta United fans have wondered how the new offseason additions will fit into the team. Nagbe says he's flexible, as long as he's on the field.
"I'm open to play any position, my biggest thing is getting on the field and getting touches on the ball. Being up and down in the middle, a little bit in between, and getting touches on the ball and dictating the flow of the game."
Beyond that, there's only one goal in Darlington's mind at this point in his career.
"I like to win. It's cliché and generic, but if we're winning and playing the way we want to play, then everyone is happy."
Nagbe and his teammates will have his first chance to win coming up in just over a month. Single-match tickets are now on sale for the 2018 season. Make sure you've reserved your spot here.