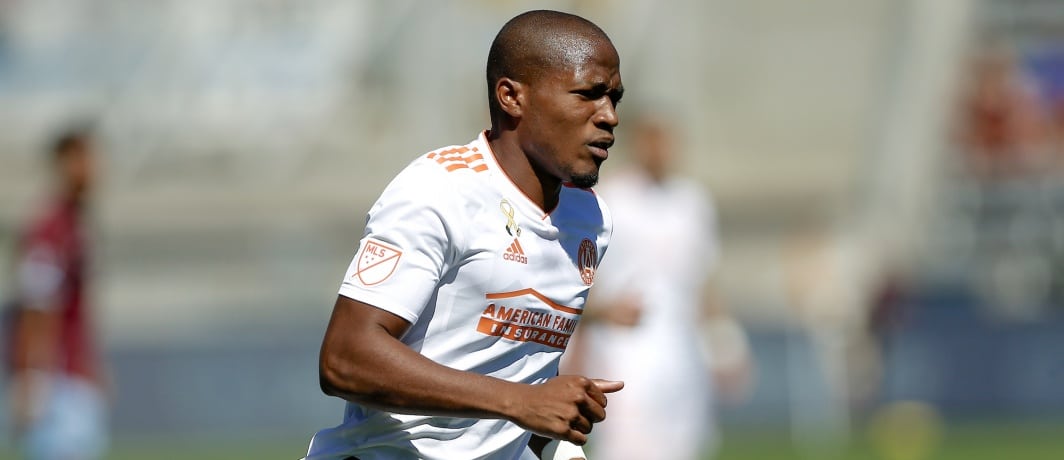 While the 3-0 road rout gave Atlanta United fans plenty to cheer about, another win perhaps excited them even more: the return of midfielder Darlington Nagbe.
The U.S. international was enjoying a solid start to his first campaign with the Five Stripes until a groin injury suffered on June 24th sent him to the sidelines. But after months of recovery and rehabilitation, Nagbe returned to training last week and found himself back in Tata Martino's Starting XI on Saturday against Colorado.
"He played very, very well," said Martino after the team's ninth road win of the season. "He played more than we had planned. We planned about sixty to sixty-five minutes for him, but he made it all the way to around the seventieth minute. I wanted to wait until the hydration break to make the change, so that I could have longer to talk tactics with Kevin (Kratz) who was about to come on."
Martino was clearly pleased with his performance, bringing his quickness, stability and composure to the center – but he wasn't the only Atlanta United member eager to have Nagbe back on the field.
"Every player is important," said midfielder Miguel Almirón, "but (Darlington) Nagbe is a very special player. We missed him a lot, so I'm glad he was able to get healthy soon and be back on the field."
Whether it was the presence of Nagbe in the center of the park or not is up to opinion, but either way, Almirón was on another level Saturday, having himself a match with two goals and an assist. And it was not only Almirón's play but from the opening whistle, the full team effort was there, and Nagbe was the first to praise his teammates for their successful game execution.
"They (Colorado) are pretty good at pressing, but I thought we did an even better job playing out of it and turning them over in their half and then creating chances from that," said Nagbe. "Overall it was a good performance."
From the stands, Atlanta's #6 looked as comfortable as ever back in the heart of the Five Stripes midfield, fueling his side to victory and while he was pleased with his 70-minute shift on Saturday, he knows this is only the beginning of his return.
"I felt okay," said Nagbe. "I felt good on the ball and physically, I'm just trying to get my fitness up and get back into shape, but overall I felt pretty good…I think I just need to keep the ball a little better and try to tire the other team out more."
Nagbe will be able to build off his performance sooner rather than later as he and the squad hit the field just four days later in San Jose to face the Earthquakes on Wednesday night. Make sure to tune in on Unimás for the 11:00pm EST kickoff.