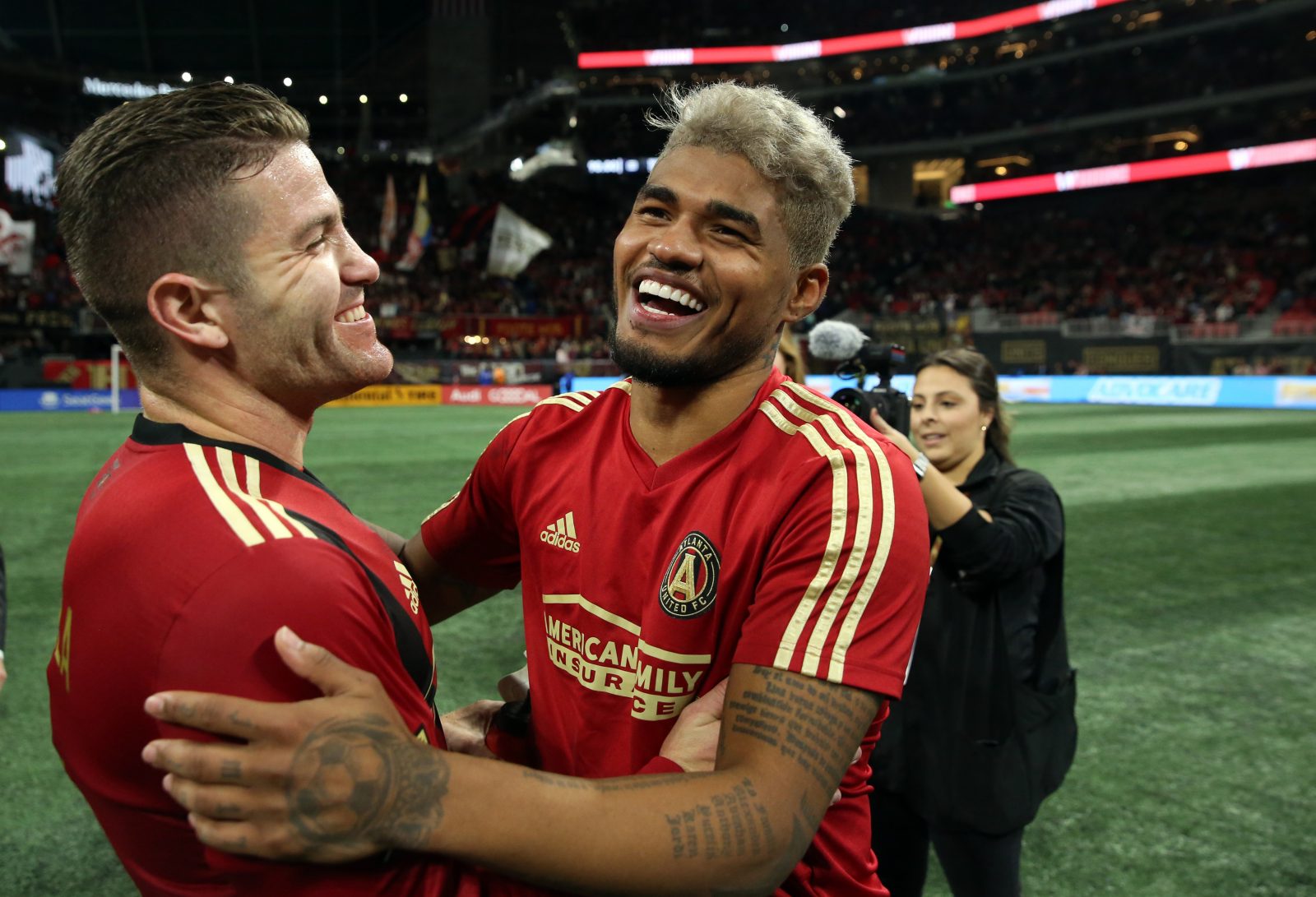 ATLANTA — Josef Martinez won the MLS Golden Boot and broke the league's single season scoring record by tallying 31 goals across 34 contests. But in the last stretch of the season, the Venezuelan striker fell into a bit of a slump.
Entering Sunday's contest, Martinez had scored just three times in his previous nine games. That included a four-match run from Sept. 22 through Oct. 21 when he didn't score at all.
But Martinez scored twice Sunday, finding the back of the net on a penalty kick and then slotting home a second-half shot in a one-on-one situation with NYCFC keeper Sean Johnson. His second goal, made possible by an assist from Eric Remedi, was Martinez's first non-penalty kick goal since Sept. 19.
Martinez didn't speak with the media in the locker room after the game, waving off inquiries from at least two reporters, but his teammates seem to think he's back to his old scoring ways and hope he continues his recent form through the rest of the playoffs.
"It's tough sometimes," Greg Garza said. "He's only scored three goals in the last nine games, so, statistically speaking, he was below his average. But I think today he's gotten that confidence back and we're very happy for him. Hopefully he can keep that up through the rest of the playoffs."
Added Michael Parkhurst: "None of us were really concerned about it. Strikers go through those type of moments. Most strikers go through that more often than Josef does. I guess that comes with when you set the all-time scoring record that you're expected to score every game. That's the pressure on Josef. It's fantastic that he came out here and had a performance to remember. It wasn't just the two goals. He fought for 90 minutes. He tracked back with the defense. He won balls in the air. He was very, very good for us."