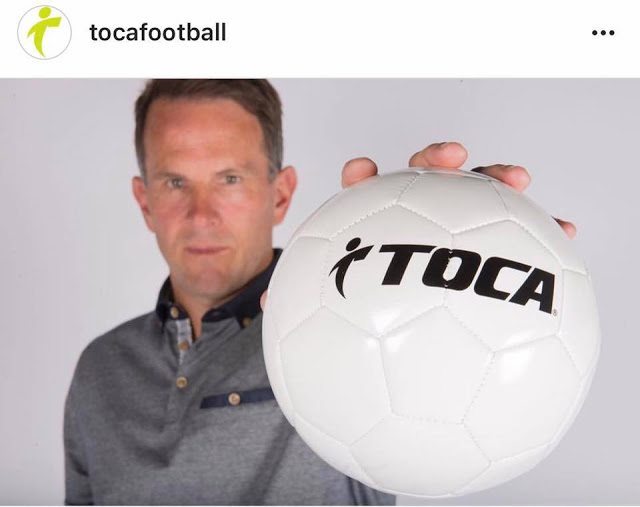 Who is TOCA:
TOCA is an advanced soccer training academy. We have a unique player development model with an ability to work with clients of any type and experience. TOCA is a subsidiary of the D-BAT Baseball & Softball Academy franchise in the Atlanta market.
The Position:
The Professional Instructor position is a part-time position that works in coordination with the mission of TOCA. TOCA's mission is to provide quality instruction to enhance the soccer experience for players at all levels from recreational level to the collegiate and professional levels.
We are looking for someone who would like to make a career out of teaching soccer, which includes one on one sessions and camps & clinics to all ages. This is a career opportunity that is very challenging, but extremely rewarding both personally and financially. We do not set your hours, but we have found that the majority of your working hours will be from 2:00 PM – 9:00 PM throughout the school year. Saturday's and Sunday's, throughout the day, have also proven to be a prime time to build your clientele.
The ideal candidate for this position is a highly motivated person who loves the game of soccer. They would also have an excitement for working with youth players and showing a willingness to develop, set goals, and help players achieve those goals.
Other traits that are desired include having a positive attitude, willingness to be part of a team environment, and a desire to be challenged and stretched beyond your comfort zone. Furthermore, this opportunity will solely be what you make it to be. You will receive an elite facility to house your business, one of the best soccer markets in the country to work in, and the TOCA team will give you 100% support to build your book of business.
Job Functions:
Develop a Client Base
Work with the D-BAT Sales Team to obtain a list of client lessons leads and pursue those leads
Use customer flow such as machine rentals, camps, and clinics to obtain individual lessons
Make yourself available for promo lessons and first time lessons that lead into long-term consistent clients
Adhere by TOCA Instructional Policies and Procedures
Consult with Professional Instructors and TOCA Instructional methodology to coach in a way that is in line with TOCA's missions and values
Follow the TOCA instructor rebooking process to ensure that you keep your clients on the schedule
Instructional Training Process
Develop a specific instructional plan for each and every client
Develop an instructional evaluation process for new clients and potential clients
Lead by Example
Follow the process and procedures for TOCA Instructors
Execute on average 15 hours of instruction each week (some weeks more / some weeks less)
Experience Fit:
College or professional playing experience
Experience giving one on one lessons or coaching within a soccer camp environment
Team coaching experience
Culture Fit:
Passion for soccer or speed and agility that is contagious
Positive attitude and a team player
Willingness to learn: An individual that is teachable, coachable, moldable, and a continuous learner
High character individual that is good at relationship building, is growth oriented, and enjoys working with youth players
Communication and Technical Skills:
Excellent communication skills
Knowledge on multiple technological platforms
Ability to use technology to help himself become more efficient and effective in maintaining his relationships with clients