ATLANTA, GEORGIA—The Cobb Adult Soccer League (CASL) on Tuesday announced the champions of the Summer Tournament it organized.
Based on the Facebook account of Cobb Adult Soccer, Ballaz United was declared as champion in the open competitive division.
Pope FC on the other hand won the Open Recreational division.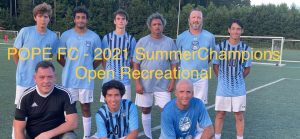 Mutiny FC took second place in the same division.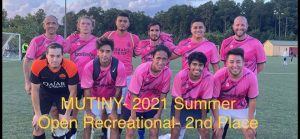 CASL is a member of Georgia State Soccer, the United States Adult Soccer Association, and US Soccer.
The league offers competitive, recreational, over 30 and over 40 divisions to all players.
Games are scheduled September – May and a Summer program June – August.