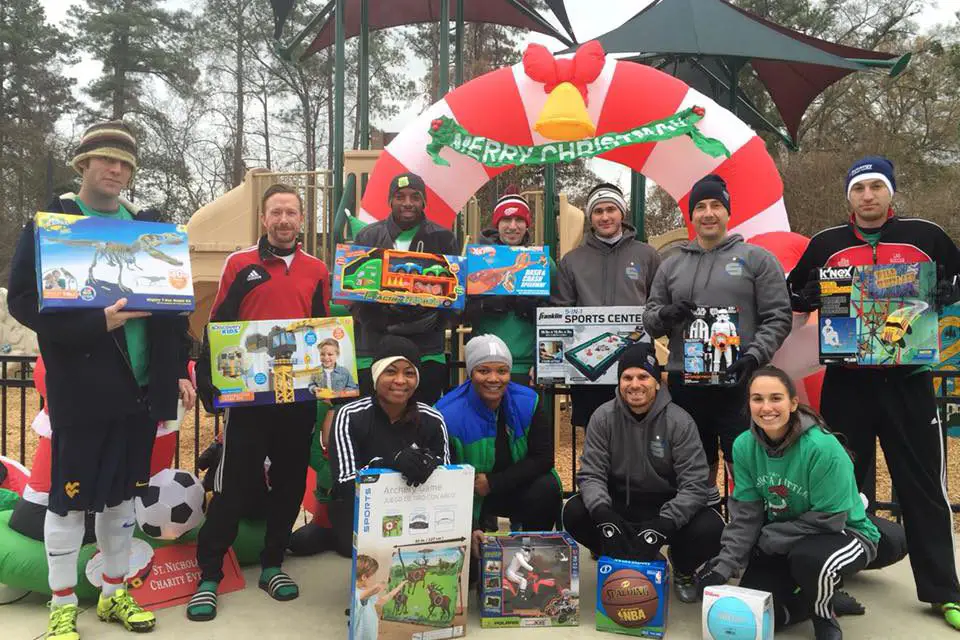 December is nearly approaching. It also means a charity event is perfect for this season of giving. Isn't it? So, if you're looking for one, here it is!
This upcoming December 3, 2017, a charity event will be held for a great cause, the St. Nicholas Charity Event. It aims to reach out to needy families coming from the Cobb/Cherokee Community or those who were displaced from a traditional home during the holidays. Isn't it a worthy cause?
This event will be held at Tramore Park in Marietta, GA at around 8 AM until 6:00 PM. It is open for soccer teams in these playing level groups: Coed Open Age, Coed Over 30, Men's Over 30, Women's Open Age, and Women's Over 30. All teams will play 7×7 and will play three, 25- minute halves in this whole day fun and worthy soccer & charity event.
Players who will be participating in the event must check in for each team and give a minimum donation of $25.00 or higher. Toy/gift donations must be new, unused, and unwrapped.
These donations will all go directly to MUST Ministries Toy Box, which will greatly benefit displaced and needy families from Cobb County. It will also help these needy and displaced families to be able to shop for holiday gifts for their children as well.
This event will not cost any entry fee, and instead, hot chocolates, candy canes, and bottled water await for everyone! So, what are you waiting for? Don't hesitate to join this worthy cause.
If you want to be one of the volunteers for the St. Nicholas Charity Event, reach out Karon or go online and visit www.mustminitries.org.
For registrations of teams, individuals or participants, reach out Karon Beyer as well, the coordinator for the St. Nicholas Charity Event through st.nickcharity@gmail.com or call (404) 317-9245.
Make sure to provide the following required information upon registration:
Playing Level Group

Team Contact information

Individual Contact Information.
Upon giving all necessary information, it reserves a slot for your team. Also, team entry registration must be received by December 2 to finalize and confirm your participation in the event.
For entry forms, kindly check out the YMCA Cobb Adult Soccer website.
See you!
To find out more about this event, check out Georgia Soccer.