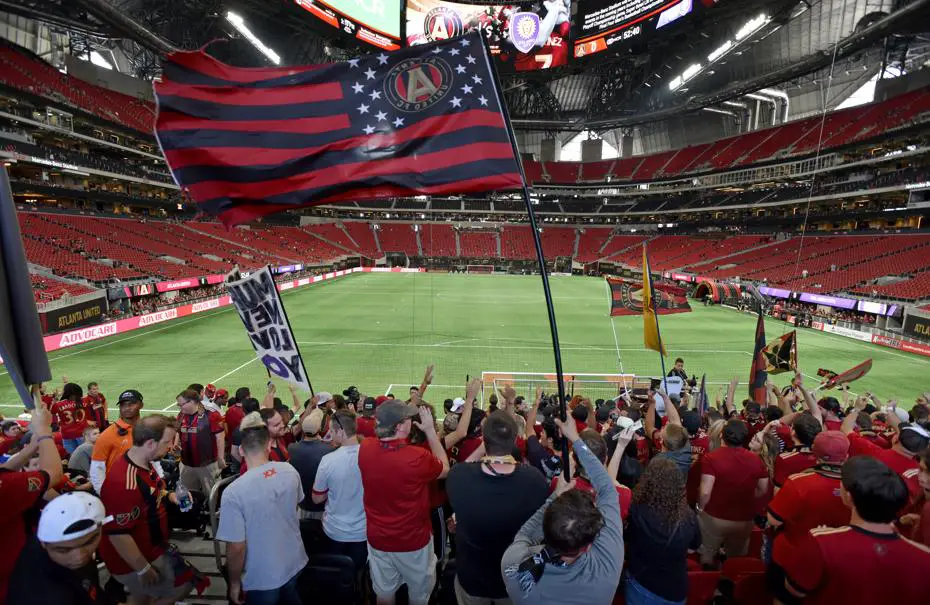 Atlanta United will have almost a full complement of healthy players for Wednesday's game at New England.
For the first time this season, Atlanta United listed no players on its injury report ahead of a game. Defenders Chris McCann, Franco Escobar, Jose Hernandez and goalkeeper Mitch Hildebrandt have missed several games because of various injuries, but have recovered.
The return of the defenders is well-timed because centerback Leandro Gonzalez Pirez  (accumulation of yellow cards) and fullback Greg Garza (red card) will not participate in Wednesday's game at Gillette Stadium. Gonzalez Pirez, 26, has started 11 games this season and 43 in total for the team. Garza has 10 starts this season but is not out for an extended period of time after it was revealed he had shoulder surgery last week.
The Five Stripes (25 points) are tied for first in the East with Columbus. The Revs are in sixth and are 4-2-1 at home this season.