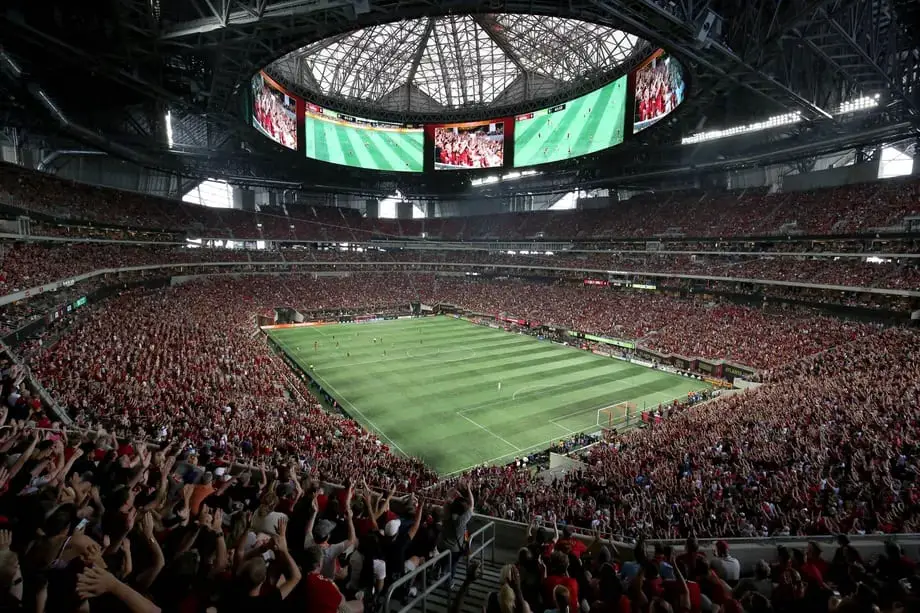 Atlanta United's match with the Seattle Sounders in Mercedes-Benz Stadium has set a new record for total viewers for a regular season MLS match, with more than 1.5 million tuning in after the World Cup Final according to Jonathan Tannenwald of Philly.com.
Fox's Atlanta United-Seattle Sounders broadcast right after the World Cup final drew 1.558 million viewers.

I would say that justifies putting the game in that time slot.

— Jonathan Tannenwald (@thegoalkeeper) July 17, 2018
It seems to be a new record for an MLS regular season match, at least according to the list kept on Wikipedia. Wikipedia is, of course, an aggregation of sources, and not a source itself, so take it with a grain of salt. But considering the reported number from Sunday's game is more than 50% greater than the highest watched game listed on Wikipedia, they'd have to be missing something pretty darn big for this not to top the chart.
---