By Doug Roberson – The Atlanta Journal-Constitution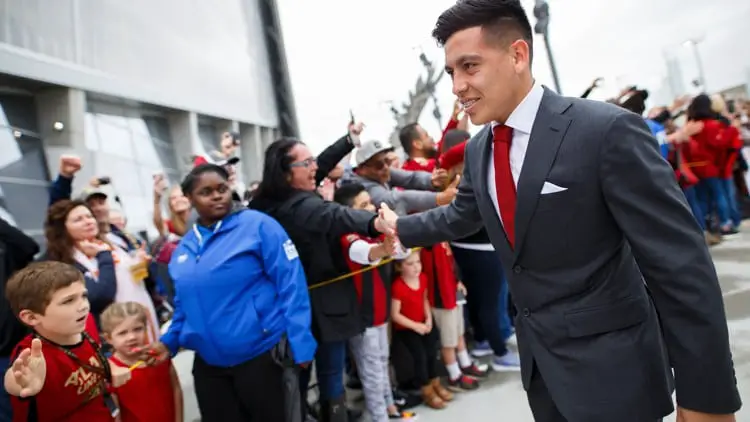 Though he won't play for Atlanta United on Saturday against Montreal after committing an act of "indiscipline," Ezequiel Barco is expected to participate in the MLS All-Star Game on Aug. 1 against Juventus at Mercedes-Benz Stadium.
Barco trained with Atlanta United on Tuesday at the team's facility in Marietta. He didn't play in last week's 3-1 win against D.C. United because manager Gerardo Martino said he committed an act of "indiscipline."
Martino declined to comment on what Barco did and when the lack of discipline occurred. No timetable was given as to when Barco will return to play.
His absence against D.C. United snapped his string of 15 consecutive starts. The midfielder has four goals and one assist this season.
Andrew Carleton started in Barco's place.
Barco, 19, did train with Atlanta United last week. He was voted into the All-Star team by the fans. Martino will manage the MLS All-Stars.