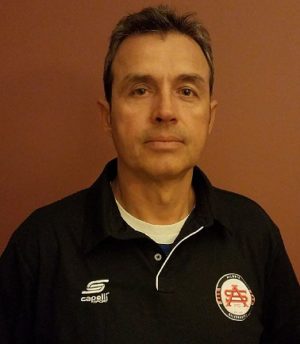 ATLANTA, GA – Atlanta Silverbacks FC is proud to announce the hiring of J. Roberto Neves as the new Head Coach for the 2018 NPSL Season. Roberto is no stranger to the Silverbacks organization. He brings a wealth of experience to the club from his career in the United States as well as his native Brazil. He served as an assistant coach for the Silverbacks in 2013. GM Phoday Dolleh says: "I am very excited to bring in Roberto to take my place as a Head Coach so I can focus on my role as GM. Coach Neves will bring lots of experience from coaching at the professional levels in Brazil to the Silverbacks. I am confident that he will help the boys and our fans will love him."
The Atlanta Silverbacks are a member of the Southeast region of the National Premier Soccer League.The Silverbacks will host open tryouts on January 11th and 12th for the upcoming season. The tryouts start at 9 AM at Atlanta Silverbacks Park and players can register here.
Atlanta Silverbacks FC is dedicated to creating a more significant fan experience while building one of the best game-day environments in the league at an affordable price. For more information on 2018 season tickets, click here.