Introducing Paste Soccer!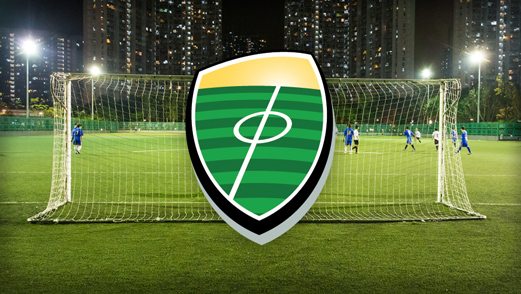 I grew up watching baseball. My dad bribed me into becoming an Atlanta Braves fan by paying me a quarter every time the team won. In 1979, that worked out to $16.50 for the season (it was not the easiest time to be a Braves fan). I watched the Falcons and the Hawks and even have vague memories of seeing the Flames and the Chiefs. They were Atlanta teams, so they were my teams, no matter the sport.
But the Flames left in 1980, followed quickly by the Chiefs, our NASL soccer club. After that, when it came to soccer, I only had the U.S. men's and women's teams to pull for—something I did off and on when the World Cup rolled around. My own career as a midfielder ended after warming the JV bench in eighth grade.
And so I was an unlikely candidate to become completely soccer-obsessed when I happened to visit Manchester, England, in July 2009. Knowing only a little about the English Premier League, I assumed I was in Manchester United territory. But contrary to what United fan (and Paste Soccer columnist) Dominic Monaghan says elsewhere on this site, every local I met was a Manchester City fan. I jokingly said I'd adopt the team, which had just finished 12th in the league.
But City had an influx of money and had just bought Carlos Tevez from their cross-town rivals, as I soon learned from the banners hanging above the streets. I came back to Atlanta and found that I could watch most of the games with a pretty basic sports package on my TV. And I was quickly hooked, watching nearly every match in a heartbreaking season. I even started joining my soccer-obsessed friend Will Hinton for Saturday pick-up. When he started an over-30 rec team at Atlanta's minor-league Silverbacks soccer park, I teamed up with a collection of very patient fellows and we became Bernardus F.C. after one of my favorite beers (Fear the Monk!). They were from Chile, New Zealand, India, England, Jamaica, Mexico and right here in Atlanta. I now play on three teams and watch soccer whether it's Man City winning a title, La Liga, MLS or a USA friendly. I've fallen in love with soccer.
And so like music, movies, comedy, TV, craft beer, books and everything else I'm passionate about, I've taken my obsession and turned it into a website. Welcome toPaste Soccer. Our goal is to take the same approach we do with everything at Paste—mix in thoughtful longform analysis and storytelling with entertaining shortform news, galleries and video posts. We'll by no means be comprehensive—you can find match reports from Bundesliga 2 elsewhere—but that doesn't mean we aren't interested in stories from Bundesliga 2, or anywhere else around the world where soccer is celebrated. We want to tell stories about soccer on the streets of Uganda to the rec leagues of Detroit to the top tiers of Europe all the way to the World Cup in Brazil.
Since my knowledge still pales in comparison to many of my fellow soccer aficionados, we've hired Daryl Grove as the Paste Soccer editor and a host of amazing soccer writers. Daryl previously served as the editor of The Offside andWorld Cup Blog and associate editor of Virginia Living magazine. He's currently the producer/co-host of The Total Soccer Show podcast.
We hope you'll find Paste Soccer to be welcoming to new soccer fans and in-depth enough for the biggest obsessives—because I've seen first hand how the former can quickly turn into the latter. Mostly, we just want to be a site for engaging soccer storytelling because there are so many great ones to tell—Where Great Writing Meets the Beautiful Game.
Right now on the site, we have Bill Reno's insightful look at the 10 best goalkeepers you'll see in the World Cup. David Rodich looks at how soccer culture has exploded in the Pacific Northwest. Jordan Brown examines a Colombian World Cup squadwith the weight of a dark history on their shoulders. And Matt Becker tells us to forget Belgium—Switzerland should be our World Cup dark horse.
Follow us on Twitter at PasteSoccer and let us know what you think of the new site at soccer@pastemagazine.com.