Meet us at #StationSoccer
Join the Supporter's Groups: Resurgence, Terminus Legion, The Faction, Footie Mob
Castleberry Hill Athletic Club, and Diversity In Our Soccer, as they compete for 
bragging rights in this coed charity tournament.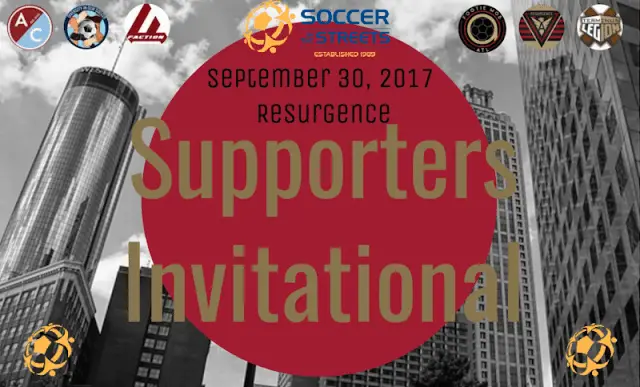 In addition to the tournament, a lively tailgate will be held just outside Station Soccer for players and spectators, as well as food and beverage for a donation fee.
Family and Friends are welcome to join us for music and various organized activities! Admission is FREE
When
: 
Saturday, September 30, 2017
 (
1:00pm – 6:00pm
)
Where
: Station Soccer – Five Points MARTA Station – 
30 Alabama St. SW, Atlanta GA 30303
 (the field is located on the STREET level of the Five Points MARTA station, immediately behind the Forsyth Street entrance).
Format: 6-team double elimination; 5v5 with Goalkeeper; teams must field 1 female player minimum.
Donations kindly accepted here.
* Parking is extremely limited. We encourage using MARTA.