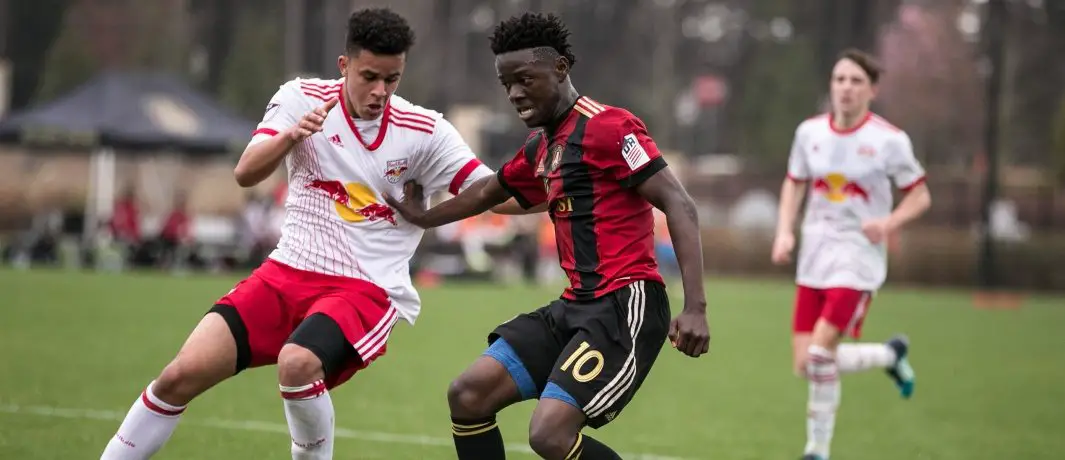 Atlanta United's U-17 squad clinched a place in the Generation Adidas Cup Champions Division in dominant fashion over the weekend, winning both of their home matches by a combined score of 11-1 to clinch first place in the East Region.
First up was the New England Revolution, who Atlanta United dominated by a 7-0 scoreline, followed by a tough New York Red Bulls squad that could only muster a 4-1 score. Finishing a weekend with a +10 goal differential comes down to a team effort, but Deedson Vixamar contributed heavily in the attacking third. Over two matches, the winger scored six goals and added three assists in an electric weekend for the young Five Stripes side.
That means the U-17 squad will enter the Champions Division, which puts them against the cream of the crop in North American soccer. It will also give them a valuable opportunity to face European competition for a chance at the Generation Adidas title.