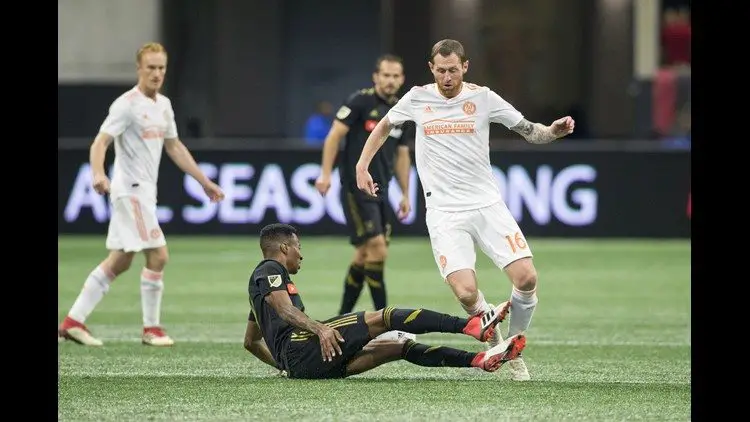 It's nice when it works.
Atlanta United FC benefited from video assistant referees (VAR) twice during its 5-0 win over LAFC on Saturday at Mercedes-Benz Stadium.
The first review was significant in that it was the first time video review was used to revoke a red card.
In the opening minute of the match, Chris McCann and Benny Feilhaber were running towards the ball from opposite sides. McCann played the ball then slid into Feilhaber. Referee Ted Unkel gave McCann a red. However, the rules states video review can be used to review straight red cars.
Unkel downgraded the card to yellow, and McCann returned to the match. He played the full 90 minutes.
VAR use also caused referees to call a foul on Walker Zimmerman in the box late in the match. Miguel Almiron successfully scored on a penalty kick as a result, which started a flurry of goals at the end of the game for the Five Stripes.
VAR was implemented during the 2017 season in MLS.