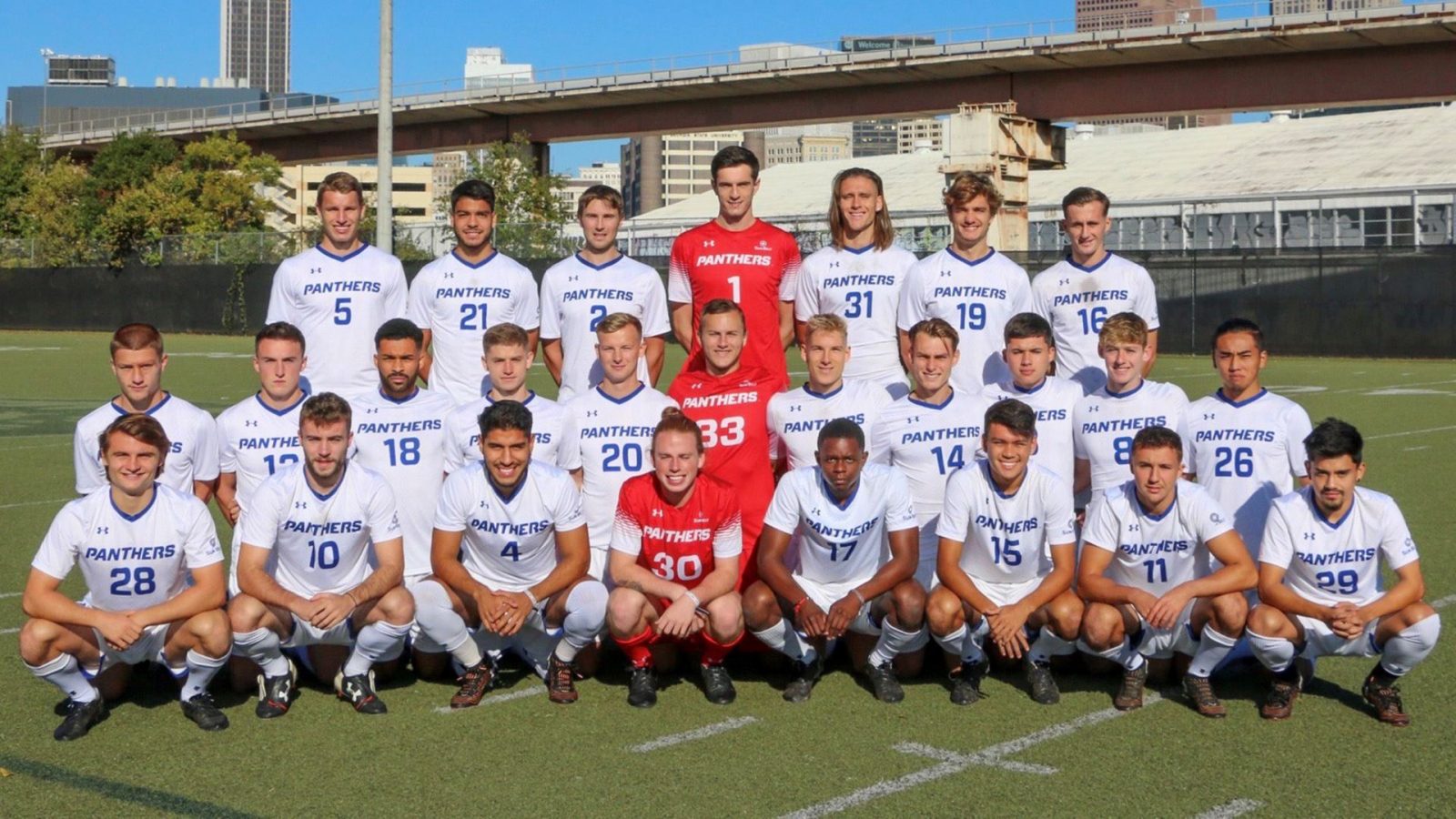 ATLANTA – Georgia State men's soccer finished the Fall 2019 semester with a strong performance in the classroom, as the team produced a 3.54 grade point average and had 25 student-athletes earn academic honors.
Clay Dawes, Tristan Jumeau, Logan Luque, Ramon Munoz, Victor Pereyra-Zavala and Frank Rosenwald were all named to the President's List for obtaining a GPA of 4.0 or higher.
Ten Panthers landed on the Dean's List for owning a GPA of 3.5-3.99, including Cooper Bowen, Kyle Clinton, Matthew Fearnley, Ross Finnie, Jack Hilton-Jones, Dylan Morris, George Proctor, Gunther Rankenburg, Alex Summerfield and Max Wilkins.
Aris Briggs, Justin Guest, Luke Jordan, Andrew Miller-Bell, Freddie Read, Matthew Rios, George Rodriguez, Marley Stephenson and Paul Tyson all made the Athletic Director's Honor Roll for earning a GPA of 3.0-3.49.
Source: Georgia State Sports