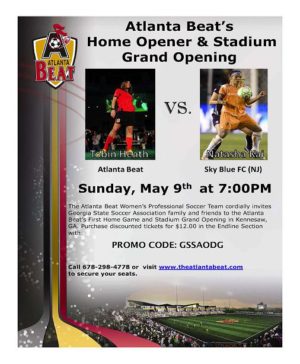 Opening day for Atlanta's only professional soccer team, The Atlanta Beat, is only a few months away. Don't miss out on this chance to be a part of a historic moment for the city of Atlanta.
The Atlanta Beat will play their opening day game on Sunday, May 9th, 2010 against Sky Blue FC from New Jersey. The Atlanta Beat has a group ticket offer for opening day.
Come out and support the Atlanta Beat with Georgia Soccer.