Hannah Testa Speaks to Senators about the Resolution (SR695)
Once again, Georgia declared Plastic Pollution Awareness Day this year on February 15. This was all made possible through the lead of Hannah Testa, a 15 year-old environmental activist from Atlanta and who is also a part of the Atlanta Soccer Community.
Hannah Testa started this advocacy last year. Since then, she has been consistent in promoting and disseminating information about her advocacy against plastic pollution.
Hannah seemed more eager this year in spreading the information about plastic pollution to a large audience. This year, she talked with the senators in Georgia to be able to proclaim Feb. 15 Plastic Pollution Awareness Day in Georgia. Environmental advocates Nan Orrock ( D-Atlanta), Michael Williams (R-Cumming) and Renee Unterman (R-Buford) also contributed in developing and co-sponsoring the resolution (SR695) that aims to educate Georgians about the alarming problem caused by plastic pollution.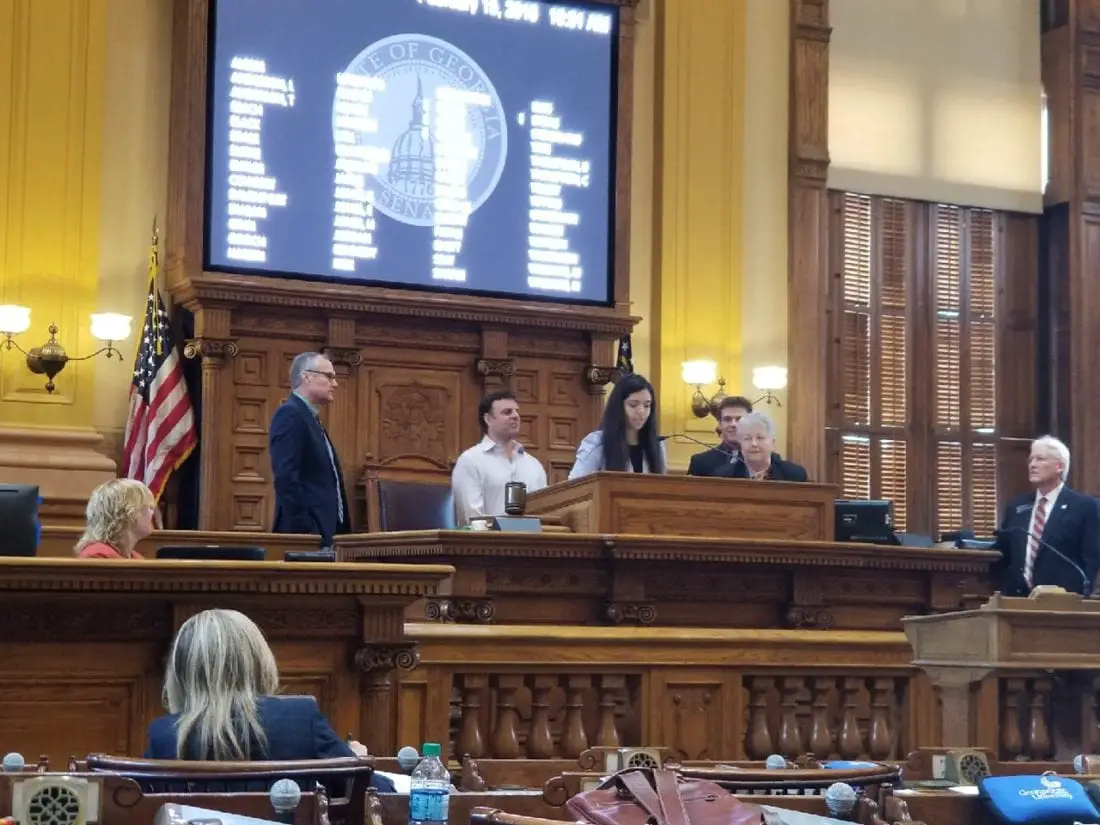 The Senate floor listened to the resolution on the morning of Feb 15. Orrock and Testa shared their word about the resolution at the Georgia State Capitol Building. As part of her speech, Hannah also handed out biodegradable paper straws from Aardvark. These straws is a great alternative to plastic straws and is even used by thousands of restaurants already.
In her speech, Hannah shared that the harmful impact of plastic pollution to the oceans negatively affects the living creatures in the bodies of water. She also enumerated that birds, fishes, and sea animals as well as the coral reefs are already affected by the plastic pollution.
"This day will make Georgians aware of the impact plastic pollution has on our environment. The average American uses 500 plastic bags each year, and the U.S. uses 500 million plastic straws each day that end up polluting our oceans. By 2050, plastics in the ocean will outweigh the fish, and plastic pollution kills countless birds and sea animals, contributes to coral reef decline and shows up in our food chain, " shared Testa.
Hannah's ultimate goal is to share the word about plastic pollution to people all over the world. She wanted to influence people that their small efforts can hugely help in reducing the plastic's footprint in bodies of water all over the world.
Instead of using disposable plastic bags, she shares that there a number of ways on how we can avoid using plastic. Using reusable bags in shopping, as well as using paper, glass, or stainless steel straws in restaurants are just a few.
Capital Planet Foundation and Plastic Pollution Coalition are just two of the several US organizations that support Hannah towards her advocacy against plastic pollution.
"We are honored to support Hannah as she takes Plastic Pollution Awareness Day and turns it into a call to action," states Dianna Cohen, CEO and Co-Founder of Plastic Pollution Coalition.
Orrock also stressed in his speech that there is a need and a must for the citizens to take actions.
Orrock said, "As plastic pollution threatens to permeate the planet, caring citizens must take action. Our Plastic Pollution Awareness Day is an effort to step up the education of the public and show people how they can make a difference. I want to encourage and support young activists like Hannah who bring their talents and commitment to protect our planet for future generations."