Atlanta United has announced that it will begin its inaugural MLS campaign in 2017 by playing games at Bobby Dodd Stadium on the campus of Georgia Tech.
The MLS expansion side was originally going to wait until its permanent home at Mercedes-Benz Stadium opened sometime in June, but that would have required spending the first three months of the season on the road.
Given the competitive disadvantage that would have created for the team, the decision was made by the Atlanta United front office to start play in a temporary venue. This will allow the team to play a balanced slate of home games across the MLS season.
Gerardo Martino, named last week as the team's first manager, was advised of the move during contract negotiations, and gave the decision his approval.
"Our aim is to build a championship caliber soccer club and to be as competitive as we can from the start," said Darren Eales, president of Atlanta United.
"With the amount of excitement we've seen for the club, especially over the past few months as our season ticket sales have continued to rise, it was evident that playing at home for the first part of the season was in the best interest of our fans and our players.
"We're very pleased that we are able to open the 2017 MLS season at Bobby Dodd Stadium."
The decision will not change much for fans, as Bobby Dodd Stadium is located in downtown Atlanta, less than two miles from the team's eventual home.
The contract with Georgia Tech runs through the end of July as a contingency, Eales said.
The venue has a maximum capacity of 55,000, though it is unclear the extent to which the venue will be downsized for Atlanta United matches. So far the team has sold more than 22,000 season tickets, 3,000 of which are in a section reserved for die-hard supporters.
Steve Cannon, chief executive officer of AMB Group which is the parent company of Atlanta United, said the company expects to begin moving into offices and warehousing areas at Mercedes-Benz Stadium as early as April of 2017 and take control of the rest of the building in phases throughout the spring and summer.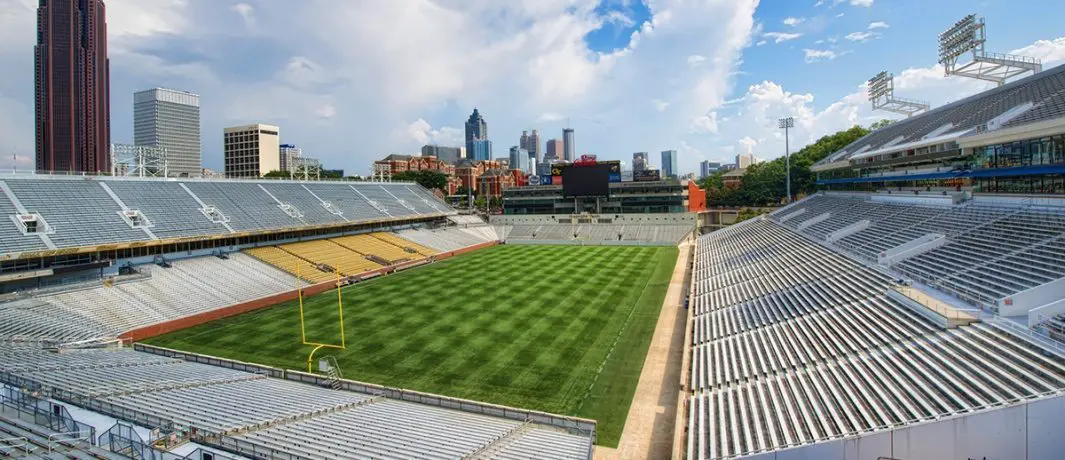 Atlanta United will debut in Mercedes-Benz Stadium later in the summer when the building is ready for play and according to the MLS schedule, which is expected to be unveiled in January of 2017.
"The excitement and anticipation for Atlanta United to begin play in Atlanta is evident every time we interact with the supporters so we are very pleased to partner with Georgia Tech to get our home schedule started," said Cannon.
"We're equally pleased with the ongoing progress at Mercedes-Benz Stadium. It is going to be an outstanding venue for our team and an incredible customer experience for the supporters. We look forward to announcing more in regards to the grand opening events schedule early next year."
Source:http://www.espnfc.com/major-league-soccer/story/2966324/atlanta-united-to-play-first-part-of-2017-season-at-georgia-tech