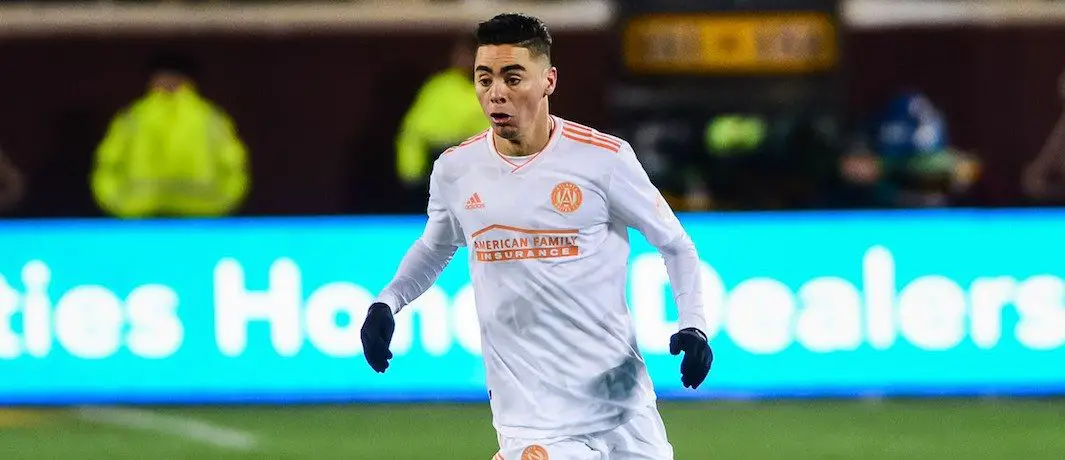 In the teacher-pupil role that Gerardo "Tata" Martino has with Miguel Almiron, the Atlanta Unitedcoach has given the young midfielder several assignments over time.
It started with shooting more and getting into the box more frequently. Almiron has virtually mastered the lesson, scoring six goals on 55 shots through 11 games, a year after scoring nine times on 84 attempts.
"I think with Miguel or any player, the more time you get to work with them, both on an individual level and a collective level, then the player just evolves," Martino told reporters Friday morning. "We've now been working with each other for a lot longer time. That was something that we talked about, that we wanted him to shoot more and Miguel is really good at absorbing everything that we're asking him to do."
Then there was "providing more assists to his teammates," according to Martino, which Almiron has clearly done, with 19 assists in 41 games with the Five Stripes.
And now Martino said, they are working on little nuances, like "where on the field he should take advantage of his speed and dribbling ability and when he should connect with his teammates."
The Paraguayan at this point is essentially an honors student. In fact, he's impressed Martino so much than when the coach was asked if he thought Almiron was, at this point in the season, the league's MVP, Martino responded with just one word he repeated for emphasis.
"Absolutamente (absolutely)," he said. "Absolutamente."