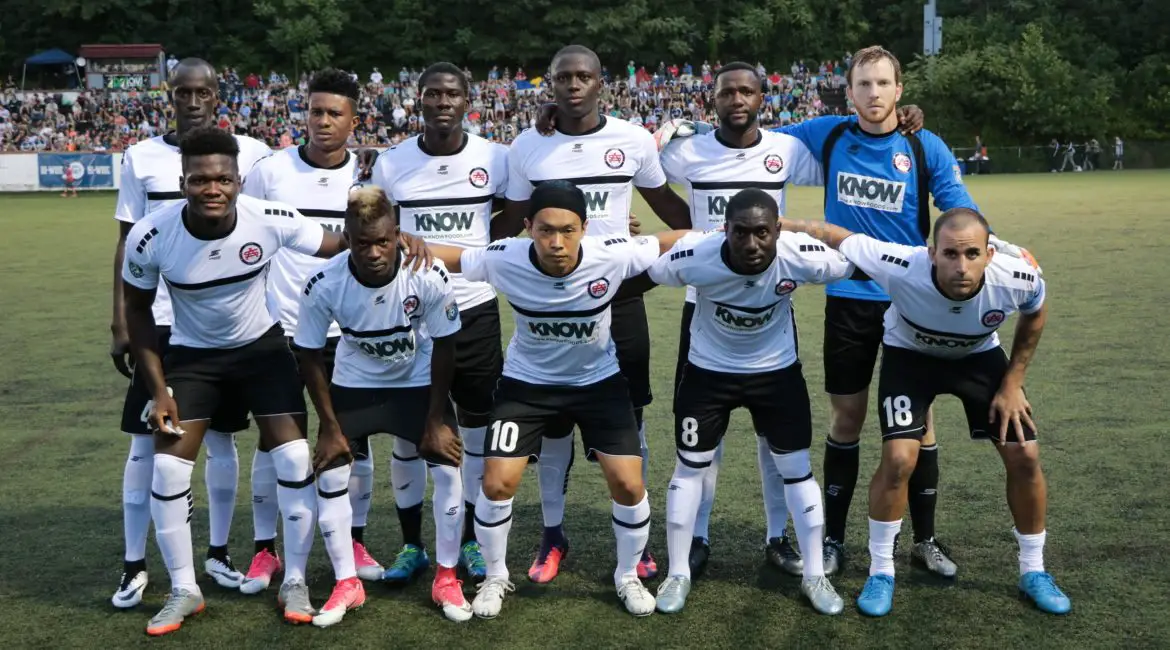 The Atlanta Silverbacks rallied from a first half deficit to get a 1-1 draw Saturday night against Asheville City SC at Memorial Stadium. The raucous crowd urged Asheville on, as star forward Elma N'For scored a circus goal in the 21st minute. He chipped the ball up and over GK Thomas Hunter to lob in the opening score.
The youngster Keka got a second straight start up front for the 'Backs, and did not disappoint. Although the Atlanta attack was scarce in the first 60 minutes, Keka led the way. After some added pressure in the second half, he scored an absolute scorcher from outside the box to equalize in the 61st minute. "It was a tough night for us," he said. "You've got 2,000+ fans behind that team and it made it extremely difficult for us. We're a good team, and by the end, we were fighting. We won't go down easily. It's not the result we wanted, we always want to win. That's our mentality. But we'll take the result for now."
Midfielder Taka helped facilitate the attack in the second 45 minutes. "That was a tough game. But it was a good result for us. At the half, FD talked about our confidence on the ball and keeping possession and as soon as the midfield got the ball, things would open up," said Taka after the 1-1 result. The offense did open up in the second half, threatening to put Atlanta ahead.
Down the stretch, GK Thomas Hunter and the rest of the defense had to work to prevent quick Asheville counter attacks. He talked about the slow start to the night, "It's kind of our tendency, unfortunately. We don't wake up until we get shelled a little bit, but then we responded. We weathered the storm. We were a little out of sorts, with being late and the rain delay. But we came back and got the equalizer." After a break for an Asheville injury, the 'Backs got a chance to catch their breath. "Calling everyone over when there was an injury was good (after the N'For goal). Everyone talked and FD (Phoday Dolleh) and the coaching staff gave us some instruction on how to neutralize (the ACSC attack). Unfortunately, it took a goal to calm us down, but it worked." An unfortunate result, but it did work. The break gave Atlanta a chance regroup and defend the potent Blues attack.
With a point on the road, Atlanta still leads the league in points with 16. Knoxville Force went to Birmingham to get a tough 3-2 road win, closing the gap to just two points at the top of the East division. The Silverbacks travel to Birmingham to face the Hammers on Thursday night for the final road match of the year. The 'Backs return home next Saturday to face Asheville City SC again. Get you tickets today!