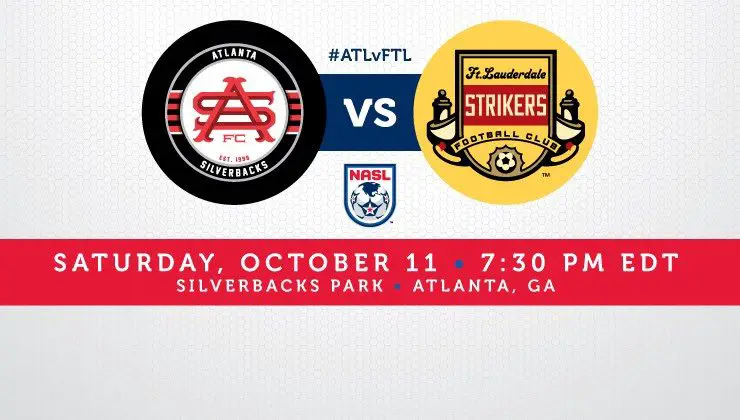 ATLANTA SILVERBACKS vs. FORT LAUDERDALE STRIKERS
Teams meet for final time in 2014 at 7:30 PM at Silverbacks Park
The Silverbacks tonight begin a stretch of three straight home games before closing out the season on November 2 in Canada. The first opponent is Fort Lauderdale, which defeated Atlanta back in May before the two sides tied in Florida in August.
While the Silverbacks were officially eliminated from postseason contention this week, acting captain Blair Gavin said the team still has a lot to play for.
"(The season) hasn't gone the way we've wanted it to, but with these last three home games, we're hoping to make a good impression and leave a lasting joy to our fans who have come out here and supported us," Gavin told AtlantaSilverbacksFC.com
ATLANTA NATIVES LIVING OUT DREAM WITH THE SILVERBACKS
Cousins Abdul and Shaka Bangura Playing for Hometown Team
Abdul moved to Atlanta as a 16 year-old, attending high school and playing club soccer locally before going to college in North Carolina. A teammate along the way was his cousin, Shaka, who recently returned from playing overseas to sign with the Silverbacks. On Saturday, their friends and family may finally get the chance to see them on the field together again – this time as pros – for their hometown Atlanta Silverbacks. 
FULL STORY