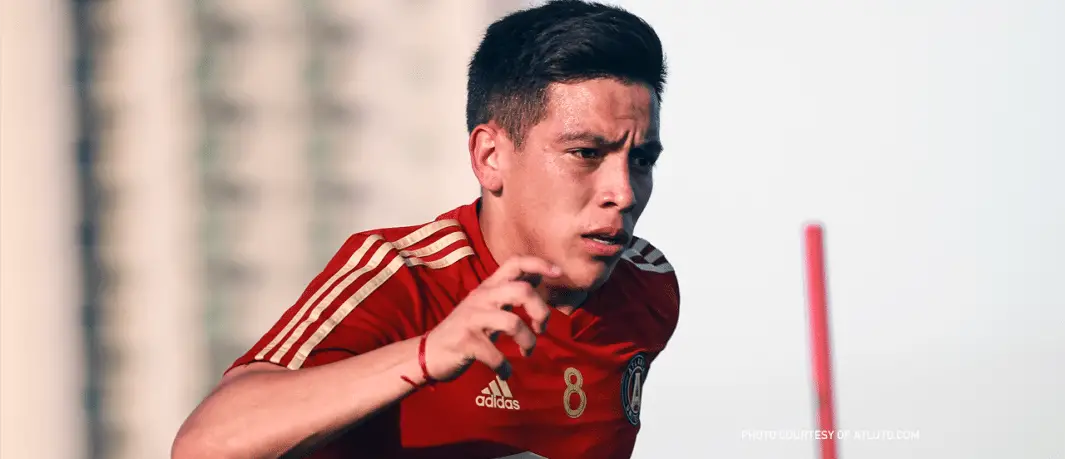 After a long wait, Atlanta United fans are likely to finally see the much-anticipated league debut of the most expensive player in MLS history, Ezequiel Barco.
Tata Martino told media Friday that team staff have yet to determine whether the Argentine wonderkid will be fit enough to start the match. Regardless, he'll almost assuredly make an appearance in the team's upcoming match against league leaders New York CIty FC this Sunday (6 pm ET — FS1; Full TV & streaming info).
"Yes. He's looked good. We're going to decide based on the work he's put in this week whether he's able to start or come off the bench," Martino said. Barco returned to training Tuesday, and was held out Wednesday as a scheduled recovery day.
Martino has described $15 million Barco as a versatile player with skill and flair who can play on the wing or centrally. This versatility will be beneficial to Martino as the team is still working out how to optimize their ability in the 3-5-2, a formation the Five Stripes have adopted in Barco's absence. Martino said that Barco is an option to pair alongside Josef Martinez up top in a 3-5-2, but he can play on either wing if the team decides to revert back to a 4-2-3-1, a system Martino deployed almost exclusively last season. Bobby Warshaw covered many of the options available to Martinowith all his weapons at his disposal.
The options might not be so complicated come this weekend. Tata Martino confirmed that regular starting striker Hector Villalba will likely miss the game due to discomfort in his leg, leaving a spot in the lineup open to be filled. Martino identified Barco, Andrew Carleton, Romario Williams and Miguel Almiron as players who could partner with Martinez up top in Villalba's absence.
But there's a dilemma on the cards, as Martino will be forced to either drop one of his star international players to the bench, move last year's Rookie of the Year Julian Gressel to the bench, or change the system to accommodate all of them. Gressel, a versatile player in his own right, says he will keep competing to prove his worth to Martino and keep himself as a vital component to the squad.
"All I can do is play and perform, and that's what I think I've done a pretty good job of," Gressel said. "I've come in here every day and given it all I can and playing my best. If Tata sees [another position for me] then I'm open to anything. I hope he keeps an open communication in that sense. I'll just stick with the same mentality — come in day in, day out competing and bringing my best."
Martino has deployed Gressel as a right wingback through much of this season, moving him back slightly from his position as a right winger last season. But Gressel, who says he played fullback in Germany, seems open to playing right back in Atlanta so long as it keeps him on the field.
When asked if it's something he's considered, Martino quipped, "That's a good question!"