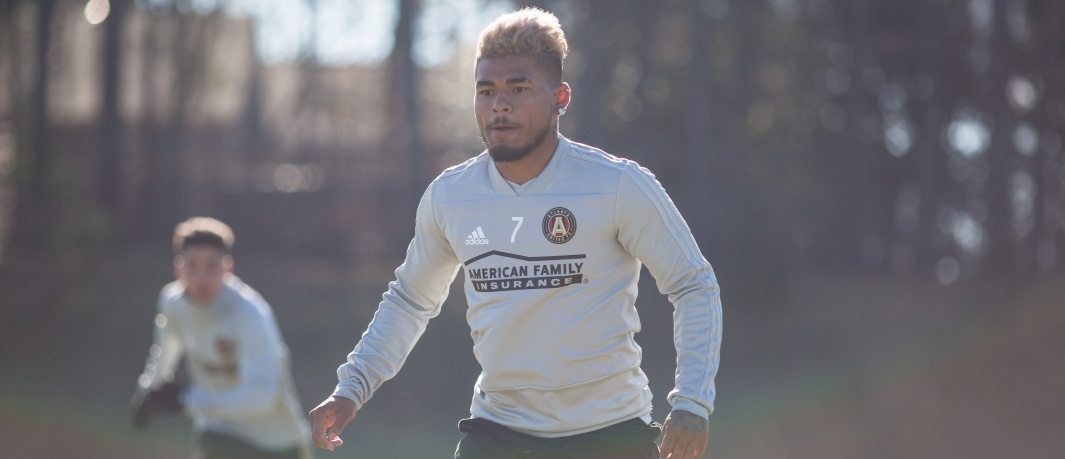 I'm here in Atlanta, brother."
That was the answer from Josef Martinez when asked by reporters about offseason rumors about his future. Straight, to the point, focused –– much like his mood entering the Atlanta United preseason.
"Unfortunately we weren't able to accomplish our goal from last season," he said, through a translator. "But this year we're going to work even harder and hopefully we can accomplish that this year."
Martinez had an electric debut season in MLS, scoring 19 goals and challenging for the Golden Boot. When asked about how he plans to top that in year two, he said it all comes down to one thing.
"I want to stay healthy this season, so just staying healthy and not suffering from any of the injuries that bothered me last year. Then just proving that I can score goals and help the team."
But how do you do that?
"I've never really had two months off before, so it was a long break. Now all the players are getting back into the shape, but for me, I just need to do it slowly, not to rush anything, just take my time getting into shape."
One thing that has changed is the roster, including the addition of a fellow Venezuelan international, 20-year-old José Hernández.
"I know him from the U-20 World Cup that he played with Venezuela and also from Caracas, which was the club where I started too. But I know he's a young player, he's talented, and I want to welcome him to the team as well. I think that myself and players like Yangel Herrera at NYCFC, we've kind of opened doors for other young players in Venezuela."
Joining Martinez in the attack is young Argentine phenom Ezequiel Barco, a player fans and teammates alike are eager to see in the Five Stripes.
"I just know him from the videos I've seen, and watching him in the championship he won recently. But he's coming here to help us, so that will be welcome for the team and we just want to get him involved quickly. I think all the young guys we've brought on are really talented and they're really excited to be here."
With new additions come new tactical possibilities and formations, but Martinez says he's ready to play wherever his coach needs him.
"At Torino we played in a system with three defenders and two forwards, and here I've gotten used to playing as a single striker. But that's just up to Tata."
And of course, some of the most important news for ATLiens: he hasn't decided what his ever-changing hair will look like come opening day.
"I haven't decided yet," he said. "Give it time."
Martinez and his teammates will be looking to start the year off on the right foot coming up in just over a month. Make sure you've saved a seat by locking down your single-match tickets here.