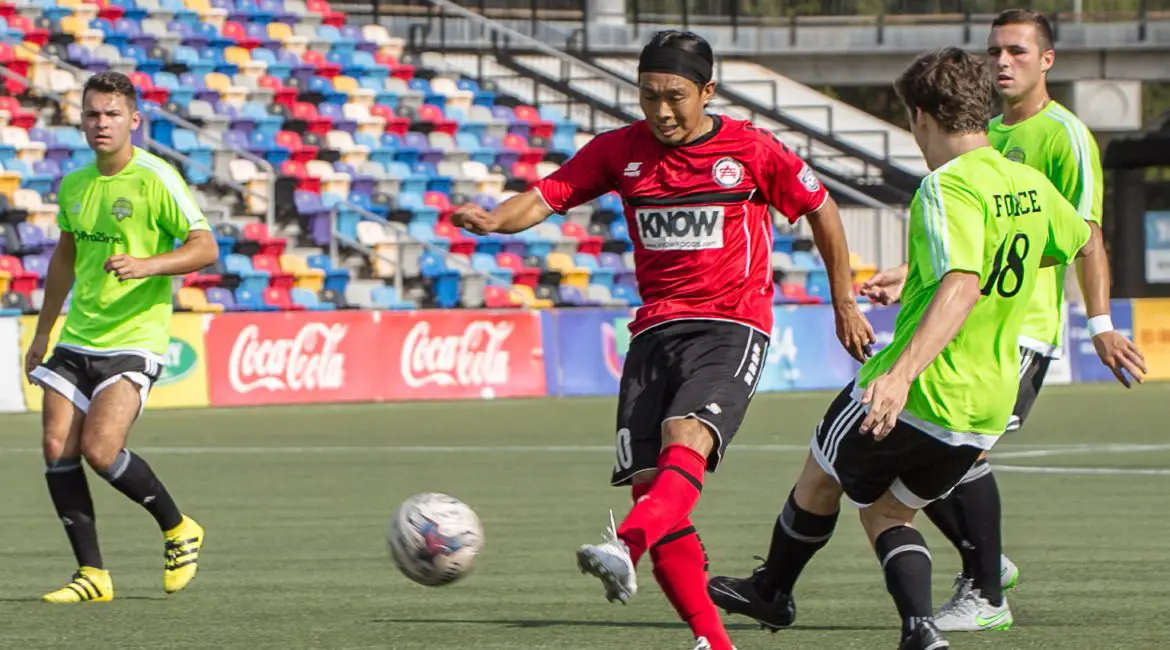 The Atlanta Silverbacks continued their June road trip in Knoxville on Thursday night in a showdown with the Force. These two teams met previously on Memorial Day Weekend in Atlanta, with the 'Backs claiming a 2-0 win. In a week celebrating star forward Joao Johanning Mora, it was the unknown Keka stealing the show in the Scruffy City.
An early deadlock was broken by another Joao score. He chipped the ball over the Knoxville GK in the 32nd minute. The first half ended at 1-0, with Atlanta doing most of the possessing. Knoxville brought more pressure after the break, but it was Keka with the 66th minute score to double the lead.
More pressure from Knoxville finally forced a penalty shot in the 81st minute, called for a handball in the box. Thibault Mathorez converted on the PK and created some tension for Atlanta. That tension was short lived as young Keka struck again in the 84th minute. To put an exclamation point on the win, Abraham Lansana chipped he ball into the net in the 85th minute.
The 4-1 win gives Atlanta 5 wins and 15 points on the year, both tops in the NPSL Southeast Conference.
"Knoxville came to make it difficult on us, but we struck with our game plan," said Atlanta coach Phoday Dolleh after the win. "Move the ball quickly to our two front men, Joao and Keka." It's a good plan to feed the duo, as they have produced 7 goals in the last two matches on the road. The Atlanta offense seems to be clicking on all cylinders, while the defense improved greatly on a shaky first half in Charlotte Saturday.
The Silverbacks have over a week to prepare for the next road test on the 17th: a visit to expansion side Asheville City SC at Memorial Stadium. Get your travel plans ready and join the Silverbacks social media team as they get #BacksOnTheRoad! Visit the ACSC website for match details and tickets.
Be sure to secure your seats for the next 'Backs home match on June 24th against Asheville City SC!