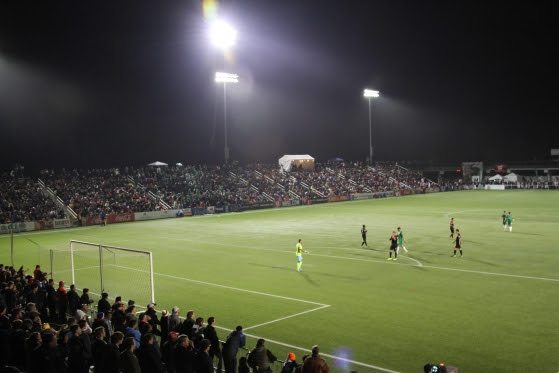 Atlanta, Ga. (January 6, 2014) – The Atlanta Silverbacks will ring in the New Year with the appointment of their new manager. The club will hold a press conference and fan event at 10 a.m. on Tuesday to reveal who will be taking the helm ahead of the 2014 season.
The event, which is open to both media and fans, will be held at the headquarters of one of the Silverbacks' key partners, the Georgia State Soccer Association (GSSA). They are located at 2323 Perimeter Park Drive, Atlanta, GA 30341.
In addition to the introduction of the Silverbacks' new manager, the event will include remarks from President & General Manager Andy Smith as well as members of the club's new ownership group, which was introduced on December 20.
Media seating will be reserved for the press conference, and interviews with Silverbacks personnel will be available during and after the event. Media may RSVP to the event by emailing Silverbacks Director of Public Relations and Marketing Neal Malone atneal.malone@atlantasilverbacks.com.
Fans will also be able to ask questions during an interactive Q&A that will feature the new manager, along with Silverbacks' management and ownership. Fans who would like to attend are encouraged to RSVP here.
Season tickets for 2014 are currently on sale through the Silverbacks Ticket Office, and can be purchased over the phone by calling 404-969-4900.