The past months have been challenging for everyone. The COVID-19 pandemic has impacted businesses and the entire economy. However, the world of sports has found a silver lining. Sports, especially soccer, has become an escape from reality.
Professional soccer gives people an escape and joy watching their favorite teams play again. Fans from all over the world can once again revel in the game. Watching sports is a great stress reliever, but playing takes it to another level!
Registration for the Cherokee County Fall 2020 Adult Soccer League is now open!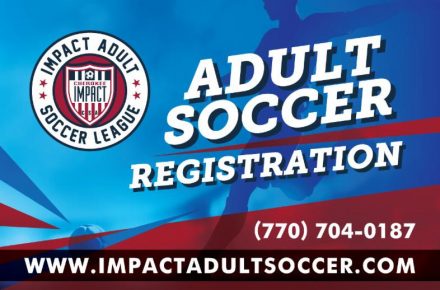 Scheduled for September 13 to November 8, 2020, the league welcomes all adults who want a fun and competitive soccer experience. Don't miss this chance to get back on the field!
The registration fee is $135 for new players and $125 for returning players.