Atlanta Silverbacks: Build-Up to the Second Season
With a disappointing first season of NASL (North American Soccer League)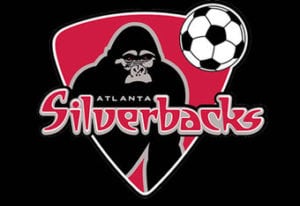 behind them, the Atlanta Silverbacks are ready and anxious to get their second season underway. The Silverbacks look primed to take their play to the next level and win the NASL Championship. In the meantime, there are many interesting and community engaging events that have been going on this off season.
The Atlanta Silverbacks' front office staff launched a new business development initiative on Wednesday, committing to 900 meetings over the next 90 days.
The Silverbacks, who kick off their second season as a member of the North American Soccer League on April 7th, will schedule meetings across every avenue in the community, with a particular focus being placed on building relationships, sponsorships and ticket sales.
"With the growth of the sport and the great soccer community here, it's important for the city to know how committed we are to developing Atlanta's professional team," said Silverbacks President Michael Oki. "These meetings will not only help us identify people who are interested in investing in our product, but they will also help us discover new ways we can serve our community."
Owner's Challenge – Team owner Boris Jerkunica has issued a challenge to all takers: A seven-versus-seven challenge open to all ages and skill levels. The wager? Season tickets. If the opposing team can manage to pick up a victory in 40 minutes (two 20-minute halves), then they are entitled to thirty single-game group tickets or two season tickets for the Silverbacks' 2012 NASL season.
If Jerkunica's team of Silverback office staff and coaches win, the opposing team will have to purchase tickets in the same quantity. Afterward, the Silverback staff will be hosting a social hour with free refreshments in the consession area at Silverback park. It will be a great time of fun and football with your Silverbacks.
The season opens on Saturday April 7th when the Atlanta Silverbacks play host to the San Antonio Scorpions.