RIP Edmundo Campbell! We Love you Mundo!
Edmundo (Mundo) Campbell (Barranquilla, 7 de octubre de 1949 – Atlanta, 10 de mayo de 2016). Foto de Álvaro Ramos.
The Atlanta soccer community is mourning the loss Mundo Campbell, one of the most loved and well known futboleros around. Mundo passed away May 10 after being diagnosed with brain cancer just weeks earlier. We, soccer community, will never be the same with out one of the pioneers of our community. Mundo's passion and love for the game along with the many friendships made in the process of practicing his craft, is the glue that keeps our community alive. The intangible goodness and unspoken appreciation is reflected in all the moments we shared with Mundo in playing together, playing against each other, sharing a pint, watching soccer together and celebrating our existence.
Many times you hears about the idea of joy being passed around. Mundo was one of those people that gives credence to this idea. He was one of those people who brought the joy and passed it to others. He lived in the moment and passion magnified it.
Edmundo Campbell was born Barranquilla, Colombia 7 October 1949- was fixture in the Atlanta Soccer Community for over 5 decades playing ADSL. Mundo was on Internacional from 1978 until 1987. Before that he played on a team called Alianza, 1974 to 1976-77. Mundo helped form Vintage Genesis in 1987 which competed in the ADSL until 1998 and later Vintage Genesis and Atlanta Select.  He later competed in Mountain Park, Gwinnett, and Roswell leagues.
One Mundo's great  joys was to participate in the Charleston Invitational Memorial Day Tournament in SC. One year Carlos Valderama played in the tournament. As a Colombian, he was over the moon when one day Carlos Valderama bus pulled in and he had the opportunity of a lifetime to play against the world class star that represented his country.  Although getting their butts kicked, somewhere is a picture at half time with his arms around Valderrama with the biggest smile.
"Mundo was prolific finisher and set a single season tally record for most goals scored in a season….  so he told me over a pint.  He was a valued player, coach, mentor and friend to so many." -Paul Hart
I had the honor of having known Mundo since we played together in the 80s with a host of teams. Mundo, was one of the few fellow Colombians playing in the ADASL at that time and went out of his way to be a great friend and mentor. He had grace in his play and always put in 100% for his team. His passion and joy followed him.
 "Mi Amigo 
Mundo Campbell
 passed on this evening sadly, shockingly, and too suddenly. This is the last picture I have of Mundo and I taken a couple weeks ago. There is light beaming down thru us. Follow the light mi amigo and I will see you again soon. RIP Mundo" –
Paul Hart
The last time I saw him was a couple of weeks ago at the Vintage Genesis/ Rovers Chrome game in Upper Waller Park. It was a heated battle and Mundo was right in the middle of the controversy trying to keep the peace. In the end, he left with a smile. We had no idea that it was the last time we would see him. This is the picture with Paul Hart after the game.
It was Mundo's wish to be on the pitch one last time with his friends.
To that end we have decided to honor Mundo this Sunday at the East Roswell field prior to the start of VG match @ 5pm. The idea is to start @ 4:45 and end 5:15. We will invite family and friends to speak and conclude the service with a balloon launch.
We extend an invitation and encourage all the soccer family to attend and be apart of the service. Please plan to arrive by 4:30 and spend time with the family.
Beers, tears, and laughter and stories about Mundo will be shared  to be served at Hooligans on Roswell Rd after the VG match.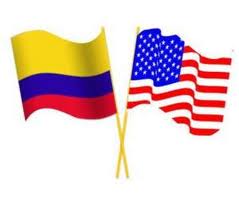 Thanks to Paul Hart and Wade Meyer for contributing to this article