$$ ONE MILLION $$
WINNER – TAKE – ALL
THE SOCCER TOURNAMENT
We are happy to invite you to participate in an
Exclusive Ticket Presale!!
Don't Miss Out
World champion for 7v7 will be crowned
32 teams will compete in a world cup format
June 1st – 4th
WakeMed Soccer Park
Cary, NC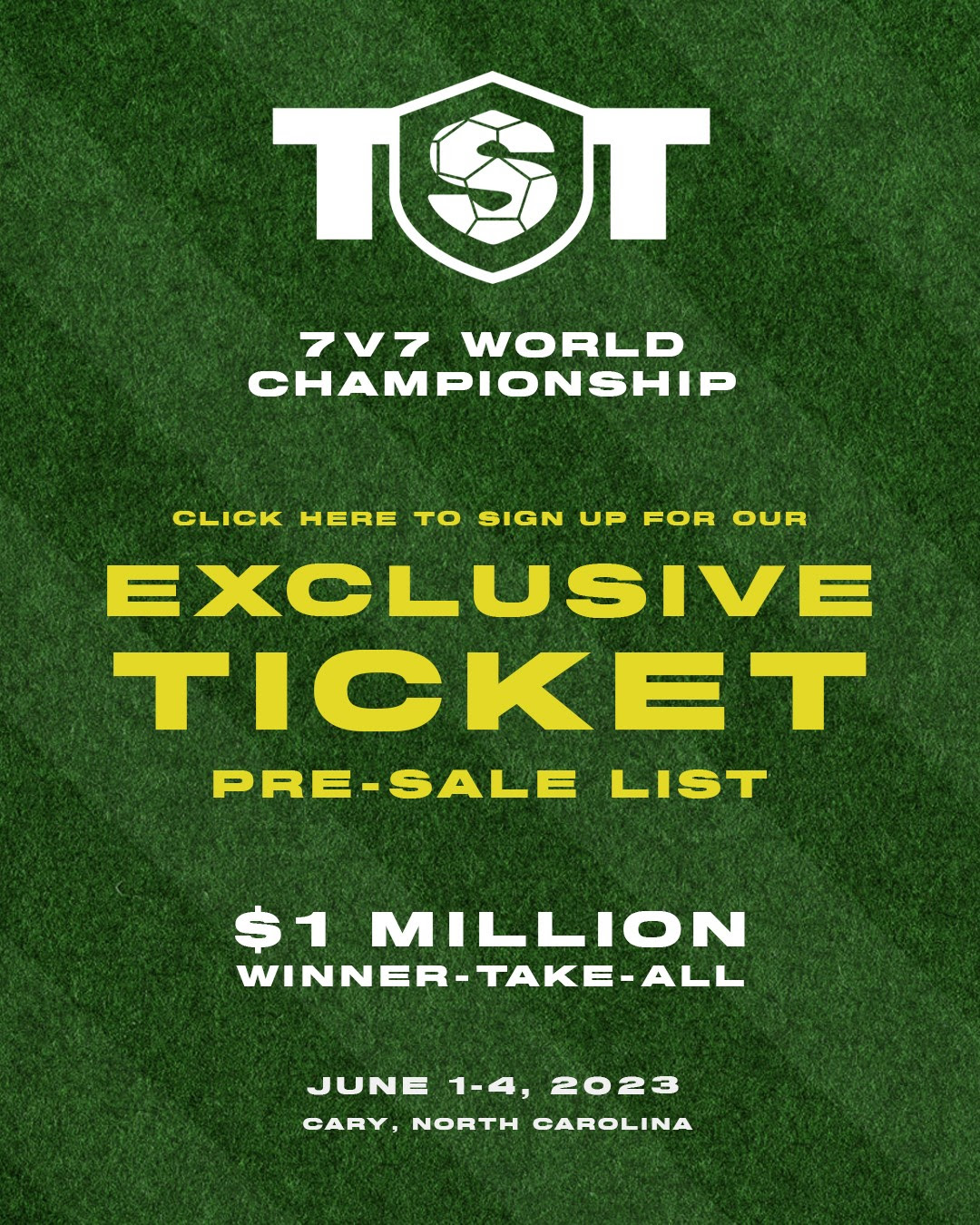 Wrexham
The stars of Hulu's Welcome to Wrexham will play their first-ever games in the US during TST!
USWNT legends
Led by Heather O'Reilly
"Team Dempsey"
Spearheaded by USMNT legend, Clint Dempsey, etc.
Club Necaxa
LIGA MX professional team
Hashtag United
And more!
Sign up today to receive access to the presale for Monday, March 6th.
DON'T WAIT!!
Capacity is limited and this event is expected to sell out quickly!!