ATLANTA, GEORGIA—One of the top architecture and design firms in our community has decided to sign up as one of the principal sponsors of the widely popular soccer fundraiser 2021 Father Christmas Cup scheduled on December 11 at the Atlanta Silverbacks Park.

Preston located at South Terraces Building 115 Perimeter Center Place, Suite 1000 Atlanta GA, 30346 is fully backing this year's edition of the Father Christmas Cup.
Composed of some of the top developers in the country and a portfolio in 40 states, the decision of Preston to support the Father Christmas Cup is a huge deal to the organizers and beneficiaries of the soccer charity event.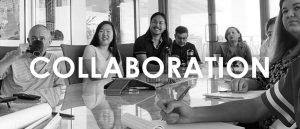 Aside from Preston, other top companies in our community are also supporting the soccer fundraiser such as Masterpiece Homes, LLC, JAS Worldwide Management, Atlanta United Foundation, Silverbacks Park, Vintage Genesis, and Popmenu.
One of the beneficiaries of the soccer fundraiser this year is a well-loved soccer-loving teacher who died on August 11, 2021.
Part of the proceeds of the well-loved soccer fundraiser will go to the family of Brian K. Jackson who began his career as a lawyer but ended up as a teacher for 19 years at Woodward Academy. Jackson was a long-time History teacher at the said educational institution where he is well-loved by his students.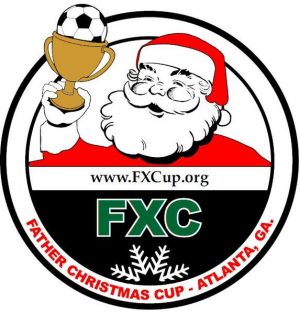 With his death, Jackson left behind his wife of 19 years, Gina Calloway, 3 daughters-Angelena, Siena, Gisele Jackson, his mother and father-Doris Jackson and Joseph Jackson, step-father- Bernard Coachman, sisters-Kelly McCray, Carmen Dean, Tia Jackson, sister cousin-Barbara Raines, brothers-Kenneth Jackson, who preceded him in death, Malcolm and Peter Jackson and a host of uncles, aunts, cousins, nieces, nephews, and dear friends.
The organizers of the 2021 Father Christmas Cup want to ease the pain of the family left behind by Jackson by offering them comfort and some financial aid from this widely popular soccer fundraiser.
Sources said Jackson's daughter plays soccer on the same team as Stevie Renwick's daughter Riley which is coached by Campbell Chapman.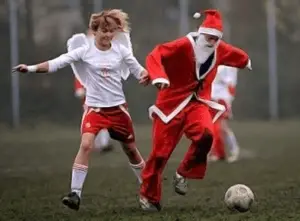 The Jackson family is also a big part of the local soccer community. In this year's edition of the Father Christmas Cup, Campbell's team has a league game in the afternoon on December 11th, with a 30 min 8 v 8 squad game in Jackson's honor at 10.30 am at the Stadium Field A.
The team will also be present for the Memorial ceremony at 11.30 a.m. with the family.
Aside from fun and games, the event will also memorialize those active in our soccer community that has passed within the previous 12 months.
The Atlanta Silverbacks organization has been a long-time sponsor of the event, generously donating field space to host both a youth and adult soccer tournament.
Since this worthwhile event began, funds are generated from player participation donations, a sponsored player shirt, raffle proceeds, private donations made through the Father Christmas Cup website, and donations on the day of the event itself.