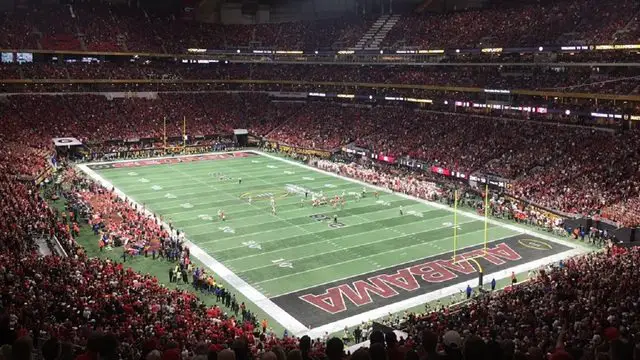 ATLANTA – Alabama won Monday night against Georgia in overtime in an all-Southeastern Conference College Football Playoff national championship game.
Here is how the game unfolded:
12:10 a.m.
Alabama has beaten Georgia 26-23 in overtime to win its fifth national championship since 2009 under Nick Saban.
Freshman quarterback Tua Tagovailoa threw a 42-yard touchdown pass to DeVonta Smith after getting sacked on Alabama's opening play of the extra session. Georgia had the ball first in overtime, and Rodrigo Blankenship kicked a 51-yard field goal.
Alabama's Andy Pappanastos missed what would have been the winning 36-yard field goal as time ran out in regulation.
Tagovailoa took over for an ineffective Jalen Hurts to start the second half and led the Crimson Tide to two touchdowns and two field goals as they erased deficits of 13-0 at half and 20-7 in the middle of the third quarter.
It's the 11th national title for the Crimson Tide. Georgia was seeking its second title after winning it all in 1980.