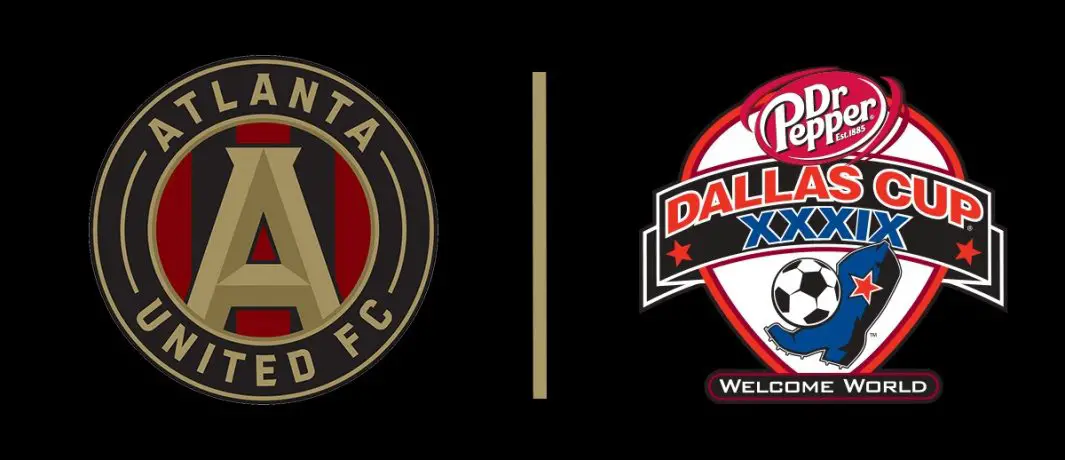 The Atlanta United Academy will compete in the oldest and most prestigious international youth soccer tournament in the country. The club officially announced Wednesday it will compete in the elite bracket of the Dr. Pepper Dallas Cup XXXIX in late March of this year.
Atlanta United and Liga MX side Querétaro FC were added to the tournament's Super Group on Wednesday, composed of several elite teams, including the academies for Premier League giants Manchester United and Arsenal, Liga MX champions Tigres, MLS champions Toronto FC, and defending Super Group champions FC Dallas, among others. Dr Pepper Dallas Cup XXXIX will be held from March 25 through April 1, 2018.
"It's important that our best groups of players get the most challenging games that they can for their development," said Academy Director Tony Annan. "To be able to play against international teams like Arsenal, Manchester United, Tigres, Monterrey –– that caliber of teams that have a different style and way of playing is the most important thing for our academy players that want to move on to the next level. They have to have games that challenge them in that way, which are different to the domestic games that they get. It's imperative that we try to get into those events, so we're excited to be invited into the Dallas Cup Super Group. It's a prestigious tournament with a great reputation, so we're excited to be invited."
Atlanta United has a distinct focus on the development of young players in their academy, taking full advantage of the surplus of homegrown talent in the Atlanta metro area. In their inaugural US Soccer Development Academy campaign, the U15/16 Atlanta United team was crowned national champions. The U17/18 team finished atop the table after the regular season, but bowed out during the elimination stage. The academy hopes to add to its impressive resume with a Dallas Cup Super Group title in their tournament debut, becoming the second consecutive MLS academy team to hoist the iconic trophy and the third U.S. Super Group champion overall (2017- FC Dallas; 2006- Dallas Texans).