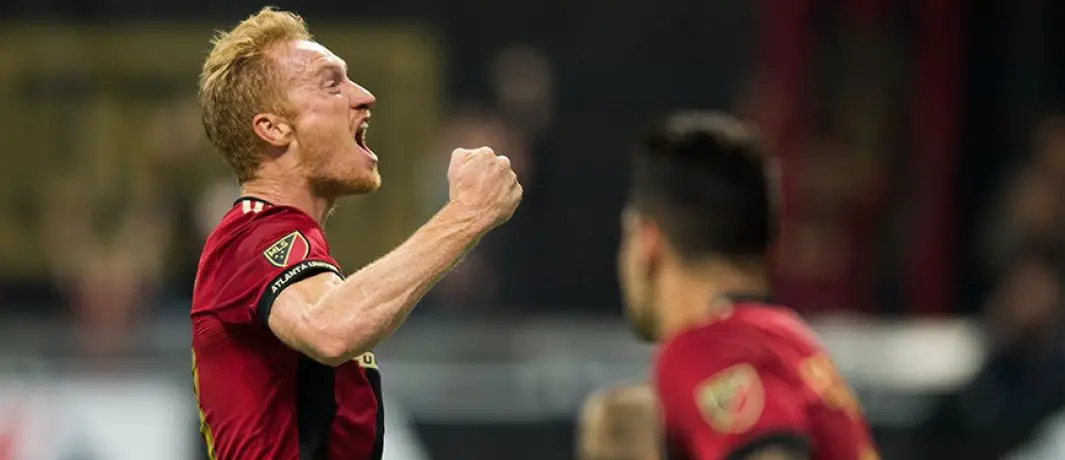 Coming off their disappointing 2018 opener and looking ahead to their match against D.C, the focus last week for Atlanta United was solely on turning the page. They had to learn from their mistakes, but also shake off any sorrow to ensure it didn't linger into their second match.
"After the game we had in Houston, the team picked itself up," Josef Martinez said, through a translator. "Coming off a 4-0 loss and now playing at home, we had to forget everything that happened."
"It was a tough loss for us," said Greg Garza. "It was a mental thing. We got that game out of the way as quickly as possible and said to ourselves that whatever happens today we need to get out of here with a win and that's what we did."
So while the team focused on tactics and technique and everything on the field, there was something much bigger than that on the players' minds.
"One thing we wanted to focus on was just really getting that commitment," said Jeff Larentowicz. "That was the word on the board, committing ourselves, playing with conviction, doing the things we do best. It seemed like last week we were second guessing ourselves so this week we wanted to put that away."
"That (commitment) was important," said head coach Tata Martino, "and it was important and interesting to see the response that we got from the team. We knew that was going to be important coming off the game against Houston where we made a lot of mistakes. We talked about how most of their goals – or all of their goals – from last week came from individual mistakes so we wanted to see the guys play with motivation today, and I think they did that."
And that determination showed on the field, where Atlanta United's defensive press and dominant possession style was as suffocating as ever for the D.C. United defense.
"Not only 50/50 balls, but also second balls, loose balls, we were all over the place," Garza said. "Our tackles were great. We brought the physicality today. I'm really glad we got the win, we need that to boost our confidence."
"Our energy, our ability to win first balls, second balls, tackles, the dirty work if you will, allowed us to go and play good football at times," said Brad Guzan. "You need to have that base, especially in this league. There's so many players and teams that are athletic and if you don't bring it physically, then regardless of how good you are talent-wise, it's not going to be able to show."
It was a positive sign, and a welcome sight for Atlanta United fans to see the red, black and gold back at their best. But just like last week –– when the team kept perspective after their first loss –– the squad knows this is just the start and there's plenty of work left to do.
"The league is just getting started," Martinez pointed out. "We can't say that we're 100 percent yet but we can't say that we're bad, because all teams lose. Obviously, there are things to correct. Now we have to think about the game on Saturday which is the most important thing now."
Atlanta United is already hard at work preparing for their next match, this Saturday against the Vancouver Whitecaps at Mercedes-Benz Stadium. Tickets to that match are still available, so make sure you've secured yours here.