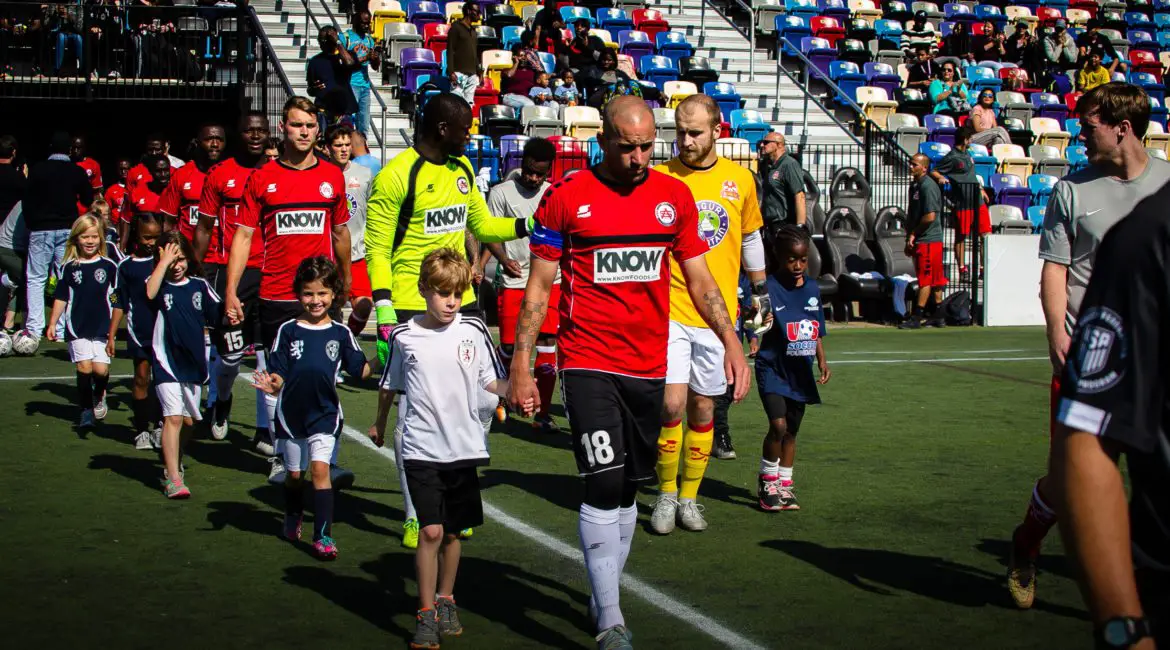 After a hugely successful pre-season, 1667  fans were in attendance at Silverbacks Park to cheer on the Atlanta Silverbacks as they kicked off the 2017 NPSL season against the Birmingham Hammers. Atlanta was missing few key players in Alex Harley, Deon McCaulay, Santiago Loaiza and Ferretty Sousa due to US soccer clearance.
The Silverbacks starting lineup consisted of Ameth Kante in goal; the backline consisted of Abdulrahman Bangura, Kemar Brown, and Embrima Dampha. In midfield, Mitch Garcia, Adnan Bangura, Abraham Lansana, and Kentaro Takada. The forwards were Avery Shepard, Dionysius Harmon, and Joao Johanning Mora.
The first half kicked off with Atlanta controlling most of the play. Atlanta Silverbacks had numerous chances to take the lead of the game but failed in doing so. Birmingham took the lead in the 17th minute through Alex Brown giving his team a 1-0 lead.  Atlanta Silverbacks continued to push pressure to tie the game, but Birmingham backline stood firm. Birmingham took a 1-0 lead into halftime.
In the second half, Atlanta Silverbacks continued to applied pressure to tie the game. The Silverbacks thought they had tied the game when Adnan Bangura scored a goal, but it called offside. Finally, in the 63rd minutes, the Silverbacks equalized when forward Joao Johanning scored to tie the game 1-1. Soon after, Joao received a yellow card for an altercation with a Birmingham player. The game was not tied for long as Birmingham scored the go-ahead goal three minutes later in the 69thminutes on a free kick through midfielder David Valverde. The Silverbacks pressed forward for an equalizer but with no luck. In the 84th minute, Atlanta's Joao Johanning was sent off (second yellow) for bumping into the Hammer's goalkeeper. The game ended with Atlanta falling to Birmingham 2-1.
Despite the loss, the Silverbacks must bounce back quickly for a midweek US Open Cup match on Wednesday, May 10th at 3:30 at Silverbacks Park. Atlanta Silverbacks hope to have available the few missing players for US Open Cup match on Wednesday against SC United Bantams.