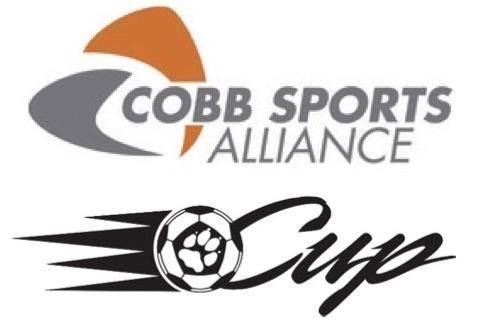 AUGUST 4 – 5
The Soccer Six Tournament Series returns to Atlanta for the 3rd Annual Cobb Sports Alliance Cup, adult 6v6 soccer tournament.
The 6v6 Tournament is open to all teams in 11 adult divisions including: Men's A, B, Rec, 30+, 40+, 50+ Women's A, B, 30+ and Co-ed A & B. The men's and women's open division will feature elite players, the B division advanced players. Co-ed divisions will feature a combination of skill levels.
Teams competing in the 2017 Cobb Sports Alliance Cup are guaranteed a minimum of 3 games. The entry fee is $325 with $25 discount before 7/28.
The Tournament will be played at Hubert Park – in Cobb County Georgia – home of Cobb Adult Soccer
First round matches with be played 

Friday

 night 

8pm til midnight

. Second round matches and playoffs will be played 

Saturday

 

Noon til 7pm

.
HURRY Deadline is fast approaching
Soccer Six Tournaments are fun and exciting they include discount accommodations, three-game guarantee, playoffs and a players' party.
The adult 6v6 tournaments are open to all mens, womens and co-ed soccer teams.
UPCOMING SOCCER SIX EVENTS
8/4-5- COBB County Georgia Cup – Atlanta, GA
REGISTER YOUR TEAM TODAY !
The Soccer Six Tournament Series is produced by Bear Foot Sports, organizing professionally managed soccer tournaments for over 20 years.
For additional information please call 843/757-8520 or visit us on line athttp://www.bearfootsports.com/soccer.htm
Multiple team discounts are available.