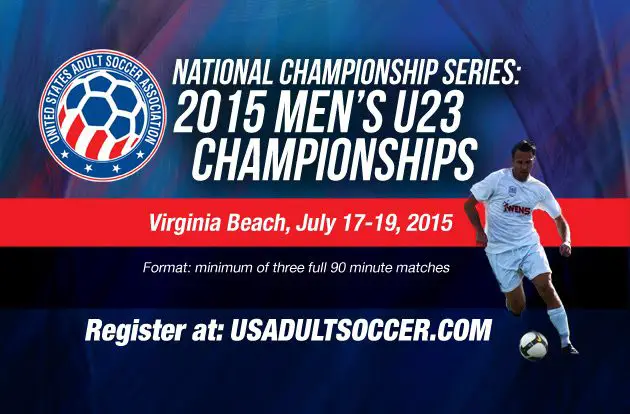 US Adult Soccer will stage the National Championships Series from July 14 through July 19, 2015 at Hampton Roads Soccer Complex in Virginia Beach, VA.
Registration for the Men's U23 Championships is now open!
Any affiliated team of a US Adult Soccer member state association, national league or regional league may apply for the Cup. Registration is limited to the first 16 teams that complete registration and payment of the fee.
The US Men Under-23 Cup was first established in 1997. This is an open competition, which means that both amateur and professional registered players may participate.
To be eligible, all players must be duly registered through their state association or national/regional league. Players born on or after August 1, 1991 are eligible for U23 registration.
Early bird registration pricing runs until March 15.
Registration deadline is June 15.