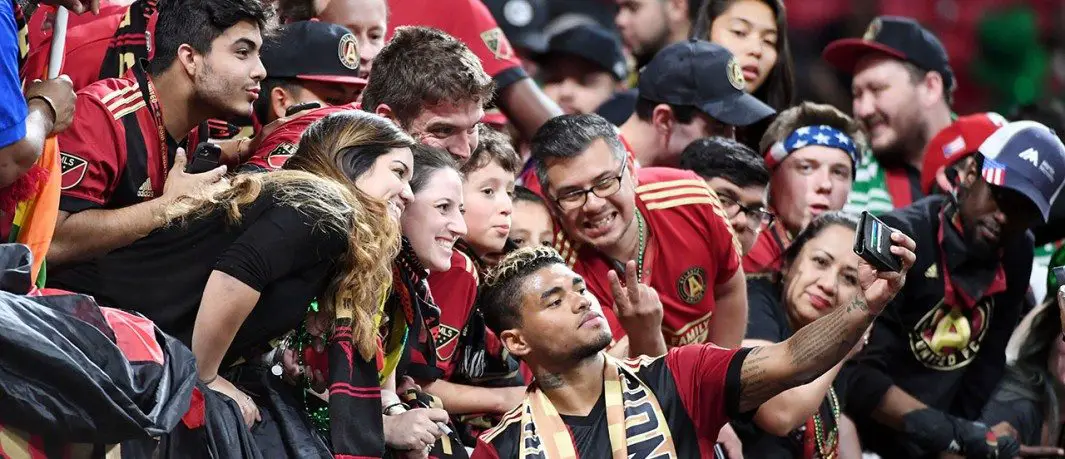 MARIETTA, Ga. — Is LAFC following the trend Atlanta United set a season ago?
After a near-universally lauded expansion season, in which the Five Stripes qualified for the playoffs, dazzled fans with their attacking play and had one of the highest goal differences in MLS history, it's certainly a model worth aspiring to.
And despite a brutal 4-3 loss to the LA Galaxy last weekend, overall LAFC appear on their way to replicating that success during their own expansion campaign. It's still early, however, and their match Saturday with Atlanta (5 pm ET | ESPN – Full TV & Streaming Info) will be a crucial one for an LAFC side looking to rebound from its first real bit of adversity.
Perhaps no one can relate better than Atlanta's players and staff, who agree they see a bit of themselves in LAFC.
"They're like Atlanta United last year, where every game they played was a new experience for the opposition," said goalkeeper Brad Guzan. "There's a little bit of unknowns with regards to the players and what they bring. We've been able to see a few of their games now, and while they're individually good, Bob [Bradley] sets them up in a way to be successful."
Atlanta coach Tata Martino told media this week that he has lots of respect for LAFC's American manager, who he has coached against once in his career. In 2007, the duo met in a Copa America group stage match while Martino was in charge of Paraguay. He quipped that Paraguay won that match, but also commended Bradley for his work so far in Los Angeles.
"[LAFC] are very similar, with the main difference being that Bob Bradley had coached in the league before, so he knows what the league is about," Tata Martino said through a translator. "He did very well with Chicago. When I came, we were brand new to the league, but other than that, they have similar characteristics."
The game isn't simply down to the managers though. LAFC has bolstered its squad with dynamic attacking talent through the likes of Carlos Vela, Benny Feilhaber, and the 20-year-old Uruguayan star Diego Rossi. It's not unlike the way Atlanta built its squad around versatile, potent attacking players.
"We know the quality they have on that team," Atlanta forward Hector Villalba said through a translator. "Their style is very similar. Players like Rossi and Vela — they have similar characteristics to our guys. So we have to defend them very well."