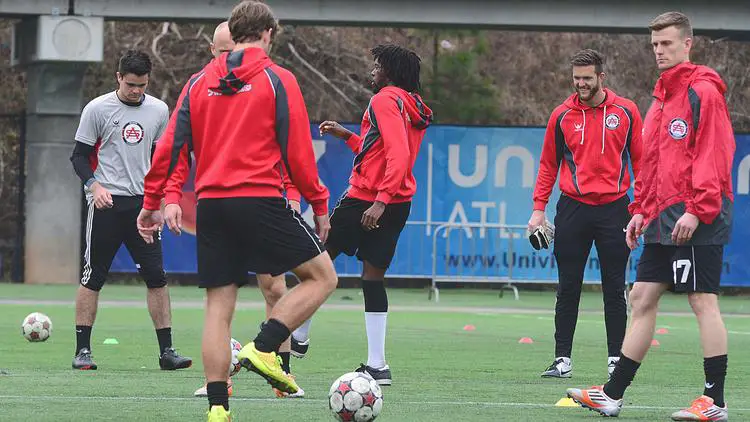 Atlanta Silverbacks Park is planning an indoor facility at its multi-million dollar complex near Spaghetti Junction in northeast Atlanta, according to a county filing.
The new facility could be similar to Atlanta Silverbacks Suwanee Indoor, a 48,000-square-foot facility with two indoor multi-purpose turf fields, a concession area and a room that can seat up to 50 people.
Silverbacks Park has four full-size soccer fields, including one inside the 5,000-seat stadium, which is home to the Atlanta Silverbacks men's professional soccer team and the Atlanta Silverbacks Women semi-professional team. The complex also hosts numerous soccer leagues, is home to the Atlanta Renegades Rugby Club, and is regularly used as a practice site by local youth soccer clubs and high school teams, according to its website.
The Silverbacks joined the North American Soccer League for its inaugural season in 2011 but were operated by the league last season while it searched for a long-term local ownership group.
The NASL ended its operation of the Atlanta Silverbacks in January.
However, the club was bought by Atlanta Silverbacks Park and Atlanta Silverbacks Suwanee Indoor owner
Borris Jerkunica
 (chairman), 
John Hardin
, 
John Latham
, United Futbol Academy and A+ Sports Management Group, and now plays in the National Premier Soccer League.